A presidential election that had been postponed until the end of 2017 cannot take place until April 2019, an election official in the Democratic Republic of Congo (DRC) said on Tuesday. The announcement immediately sparked strong condemnation by the Congolese opposition.
Corneille Nangaa, the president of the country's electoral commission, CENI, said the delay was necessary because insurrectionist violence in the central Kasai region was impeding voter registration.
He said registration was expected to be complete by January 2018 and that officials would then need 504 days to prepare the presidential vote.
Delay after delay
President Joseph Kabila, who has been in power since the 2001 assignation of his father Laurent Kabila, had made a deal with opposition parties in December to hold the election before the end of 2017.
The president already reached the constitutional two-term limit before that point, but a court ruled that he could stay in office until a new election.
The initial delay generated deadly protests across the country, and there are fears that Tuesday's postponement could make a tense situation far worse.
"For us it's very clear that what (the electoral commission) is saying is just the plan of President Kabila, who wants to stay in power," said Christophe Lutundula, a member of the Congolese opposition group, Rassemblement.
Opposition leader Claudel Lubaya told news agency Reuters that "everything now rests on the shoulders of the population, which must take matters into its own hands."
President Kabila's spokesman has repeatedly said that CENI makes decisions over electoral schedules independently of the government.
UN stresses urgency
Speaking to the UN Security Council, French Ambassador Francois Delattre said on Wednesday that the December deal had already been "very much delayed and the Security Council has repeatedly stressed the urgency faced by (Congo)."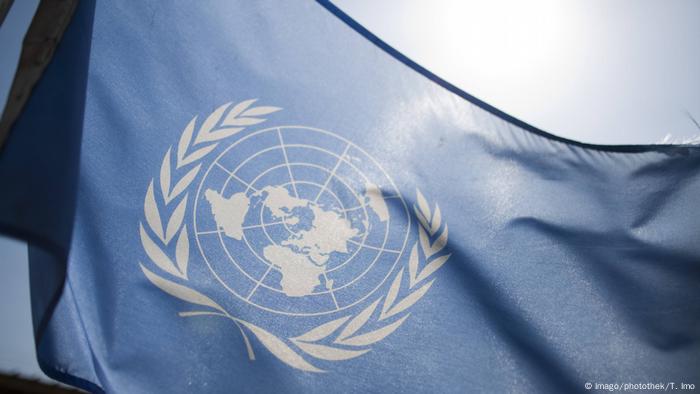 The UN Security Council is concerned about the latest delay
President Kabila had committed himself to holding the election in a speech to the UN in September, but did not say when he expected it to take place.
Maman Sidikou, the head of the UN peacekeeping mission in the DRC, told the Security Council that international donors had only given CENI 6 percent of the $123 million (104 million euros) it needed to operate effectively.
With the latest delay, Sidikou said there had been a "re-emergence of a climate of political uncertainty and tensions" in the country of 77 million.
The DRC has never hosted a peaceful transition of power and has experienced multiple conflicts and insurrections for decades.
Since August 2016, violence in the Kasai region has claimed the lives of nearly 5,000 people and displaced around 1.4 million. The international red cross has said that armed fighting throughout the country has also left at least 7 million people needing emergency humanitarian assistance.
amp/bk (dpa, Reuters, AP)