Corneille Nangaa, the president of Democratic Republic of Congo (DRC)'s electoral commission, said on Sunday that the 12-month deadline since the end of Kabila's tenure was unlikely to be met for logistical reasons.
"The parameters at our disposal give us, more or less, reason to think that, in December, it will probably not be possible to stick to that date," Nangaa said in an interview on France's TV5Monde.
Kabila refused to step down at the end of his second elected term last December, sparking protests in which dozens of people died.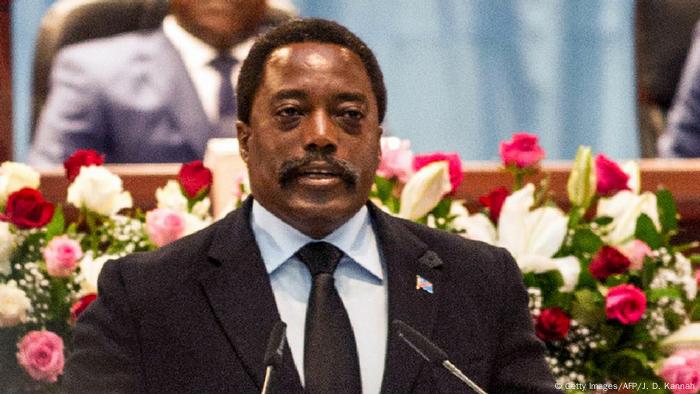 Congolese President Joseph Kabila
In the agreement signed on December 31 between Kabila's representatives and opposition leaders, Kabila - who has been in power since 2001 - is barred from trying to change the constitution to allow him to stand for a third term.
Opposition up in arms
Opposition leader Felix Tshisekedi on Sunday promised "a full response" by the main opposition bloc on Monday.
Kabila has cracked down on the opposition since last December, with security forces detaining seven members of the Union for Democracy and Social Progress (UDPS) in June.
In an interview last month with German newspaper Der Spiegel, Kabila said he had "promised nothing" in the December deal.
Mediating forces
Kabila met the president of the National Episcopal Conference (Cenco), Monsignor Marcel Utembi, last week to discuss the election. "The elections will be held. I think the president has not stopped saying that there will be elections," Utembi said.
Former UN Secretary-General Kofi Annan said recently that the Congo was in danger of becoming a failed state and the EU and US imposed new, targeted, sanctions against the Kabila government in May and June, respectively.
Most of the Congo is peaceful, but the northeastern parts of the country have been in a state of low-level conflict since the end of the Cold War.
jbh/jm (Reuters)