England of all places! England is a sporting nation, it's the motherland of football, and the cradle of amateurism. Premier League crowds jeer whenever a player takes a dive. The English demand that their sports be honest. So along come ARD reporter Hajo Seppelt and his team of investigative journalists with their disturbing revelations. They tell of a London-based doctor, who freely tells someone posing as an athlete that he has helped 150 athletes take performance-enhancing drugs. These include footballers, cyclists, boxers, and tennis stars - athletes at the highest level.
We've become accustomed to such news coming out of Russia or China, or even Kenya. From such places, it is to be expected. But from England? Didn't English football executives position themselves squarely against Blatter's regime? Wasn't it UKAD, Britain's anti-doping agency, that WADA chose to supervise drug testing in Russia?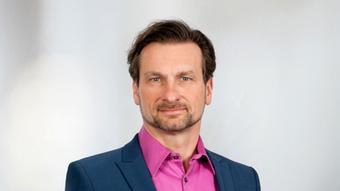 DW sports editor Tobias Oelmaier
Now UKAD itself is in the pillory. For it seems that some time ago, the very informant who tipped off the journalists about the alleged activities of dubious gynecologist Mark Bonar, an athlete who had been caught doping, had also provided it with evidence of what the doctor was up to. However, no action was taken. The simple answer given at the start of 2015: There was no basis to open an investigation into the doctor.
Seen in this light, this all casts a shadow over the medal-winning British athletes at the 2012 Summer Olympics in London. Great Britain finished third in the medal standings with 29 gold medals. This compares to 2000 and 2004, when the UK languished in 10th place. This has been explained by the home field or track advantage and the fact that a lot was invested in the London Games and in building up the performances of the athletes. But what specifically were these funds really used for? For facilities, better coaching, better equipment? Or for pharmaceutical support?
Now Rio is just around the corner. But who is one to believe? Just last December, Thomas Bach, the German president of the International Olympic Committee reiterated the organization's "no tolerance" stance when it comes to doping. To make this happen, competitive sports need the support of every government - putting pressure on their national anti-doping agencies to do everything in their power to combat the problem. But how is that supposed to work? And where is that supposed to work if not in a country like England.
Bach recently also said that Olympic sports are the only area of human existence in which the same rules apply to everyone on the planet. However, the ARD revelations coming out of London have made one thing crystal clear: Nobody is playing by the rules. And the perpetrators are enjoying cover from the very people who are meant to be turning them in.