The Mukto-Mona Internet platform was the first forum to be set up in Bangladesh to enable intellectuals to freely discuss their ideas about secularism, atheism, science and religion.
It was and is a unique project. Roy considered it to be a vital contribution to creating free societies in a region characterized by growing intolerance.
He also believed it should be a place where the folly of extremist religious dogma could be exposed. In a 2007 interview, Roy summed up his goals: "Our aim is to build a society which will not be bound by the dictates of arbitrary authority, comfortable superstition, stifling tradition, or suffocating orthodoxy but would rather be based on reason, compassion, humanity, equality and science."
He was born to a Hindu family, a minority religious grouping in Muslim-majority Bangladesh, which suffers from discrimination to this day. Roy's vision of freedom of thought was the logical product of an intellectual journey which had begun in Bangladesh and had led him to the roots of Bengali traditions in India.
An outright challenge
As a student Roy became fascinated by the writings of the great Indian humanist author and philosopher Rabindranath Tagore, who in 1913 had become the first non-European writer to win the Nobel Prize for Literature.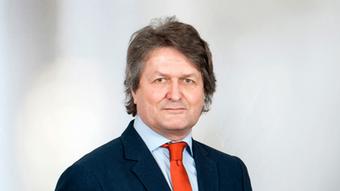 DW's Grahame Lucas
Tagore's work appears to have influenced Roy deeply and convinced him of the importance of applying scientific principles to intellectual debate geared to the search for truth. Later, he also came under the influence of the American philosopher and atheist Paul Kurtz.
Roy's intellectual journey led him to conclude that religious beliefs should not be used to reduce the freedom of others. This was an outright challenge to the totalitarianism inherent in the teachings of Islamist advocates of a theocratic state in Bangladesh ruled under Sharia law.
Roy did not believe in pulling punches: "If one insists that the verses of scriptures are literally word of Allah (God) who is omnipotent and omniscient then one is forced to conclude that Allah as perfect being is even a worse science writer than humans … ".
According to those who take the Koran literally, criticism of Islam is blasphemy and is punishable by death. Therefore Roy, who had gone to live in the US in 2006, was soon a target for death threats.
In the following years, the political situation in Bangladesh deteriorated dramatically. In 2013, the so-called International War Crimes Tribunal - set up by the government in 2010 to prosecute people accused of committing atrocities during the 1971 War of Independence - started to pass death sentences on leading Islamist politicians.
Bloggers under threat
This triggered the brutal murder of Roy's fellow blogger Rajib Haider, a contributor to Mukto-Mona. Islamist extremists published a hit list on the Internet containing the names of 84 bloggers they intended to murder. It included Roy's name. Tensions in Bangladesh were exacerbated still further in early 2014 by the re-election of the Awami League government after the political opposition had boycotted the polls.
Farid Ahmed, Roy's co-editor at Mukto-Mona, recounted in an interview with the British newspaper The Guardian, how when Roy was planning to return to Bangladesh in February 2015 to visit his elderly mother he was warned how great the threat to his life had become: "He didn't listen. He said 'I'll go quietly.'"
"The only mistake he made … [was] he went to the book fair and signed autographs," Ahmed said.
And on February 26, last year, while visiting the Ekushey Book Fair in Dhaka, Roy was hacked to death by machete-wielding Islamists. His wife was seriously wounded. He had paid for his courage with his life.
In the course of 2015, Islamists attacked and murdered three other bloggers and a publisher. The killings will not stop as the government has done nothing to protect the bloggers. It does not appear to recognize the vital contribution writers like Avijit Roy and his colleagues at Mukto-Mona have made to intellectual debate and awareness of democratic and secular principles in Bangladesh.
Perhaps the government simply does not care. But one thing is certain: Avijit Roy will always have a place in the hearts of those who cherish the freedom of speech. Murder cannot triumph over ideas.
Have something to say? Add your comments below.