This year the Swedish Academy will give out a Nobel Prize in literature for both 2018 and 2019, the Nobel Foundation announced on Tuesday.
The two prizes will be awarded after a sex scandal at the literary academy prevented last year's honor from being bestowed.
"The Nobel Prize in Literature will once again be awarded, and this autumn Laureates for both 2018 and 2019 will be announced," the foundation said in a statement.
The announcement came after the head of the Swedish Academy, Anders Olsson, reportedly met with board members of the Nobel Foundation, which administers the prizes as laid out in the will of Swedish scientist and philanthropist Alfred Nobel.
The Stockholm-based literary academy annually chooses a Nobel laureate with "outstanding work."
Scandals, rifts and resignations
In its statement, the Nobel foundation's board said it "believes that the steps that the Swedish Academy has taken and intends to take will create good opportunities for restoring trust in the Academy as a prize-awarding institution."
The Swedish Academy usually announces the Nobel literature winners in October. However, in late 2017 news surfaced that Jean-Claude Arnault, the husband of academy member Katarina Frostenson, had sexually assaulted 18 women. The academy had funded his influential literary club in violation of its impartiality rules. Arnault was convicted of rape last year.
Read more: How a #MeToo scandal is rocking the Nobel literature academy
Frostenson later resigned after an inquiry found she had leaked the names of prize winners to her husband.
The Nobel Foundation and the academy agreed to postpone the 2018 prize last May. The New Academy Prize in Literature was created as an alternative for 2018 only.
The scandals caused a rift among the academy, with several members resigning in protest, and severely damaged its reputation. Last week, Sara Danius, the academy's first female permanent secretary, stepped down entirely from the body. She had been criticized for taking insufficient action against Arnault.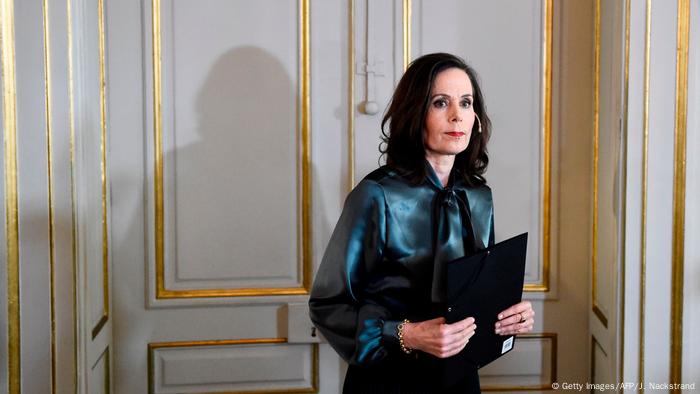 Danius (above awarding the 2017 literature prize) resigned from the academy in January
Post-scandal changes
In the aftermath of the scandals, the academy has appointed new members, changed its bylaws, and set up a new prize committee as ways to restore public confidence in what is considered the world's most important literary prize.
"Although it will take time to fully restore confidence, the Board of the Nobel Foundation believes that the prerequisites for this are now god," the Nobel Foundation's statement said. "The Swedish Academy has the opportunity not only to put the past year behind it, but also to become a better-functioning organisation in the future."
cmb/rt (EFE, Reuters)
Every evening at 1830 UTC, DW's editors send out a selection of the day's hard news and quality feature journalism. You can sign up to receive it directly here.