Germany's new grand coalition will take on the country's greatest problems, Chancellor Angela Merkel said at the start of her third term in office. But whoever is waiting for a political sensation will be disappointed. The key challenges of 2014 will be the same as in 2013.
The country's sound economic footing will be crucial to the chancellor. Budgetary discipline, a debt ceiling and tightening tax loopholes will all be on the government's list of priorities. Finance Minister Wolfgang Schäuble, a member of Merkel's Christian Democratic Union (CDU), only wants to create about 6 billion euros ($8.2 billion) of new debt in 2014, which would represent the lowest amount of new debt in four decades. The country has committed to doing away with new debt in 2015. Whether the government can fulfill that promise, however, will depend on both tax income and the overall economy continuing to grow.
Germany's plan to phase out nuclear energy will also continue to pose a significant challenge to the government. The 2011 decision to do away with nuclear power and increasingly shift the world's fourth largest economy to renewable sources of energy hit a new stumbling block in 2013. The EU Commission has begun an investigation of rebates Germany has provided to big companies that could cost businesses billions. Regulators in Brussels have said the lower rates paid by companies with high energy consumption could be distorting competition and have given Berlin until Easter to reform its renewable energy law. Observers have said they expect the number of companies that are not required to pay for the transition to renewable energy to shrink. The new Energy Minister Sigmar Gabriel, a member of the Social Democratic Party (SPD), will also have to face limits on how much consumers pay for electricity as prices have skyrocketed due to generous compensations for renewable energy producers.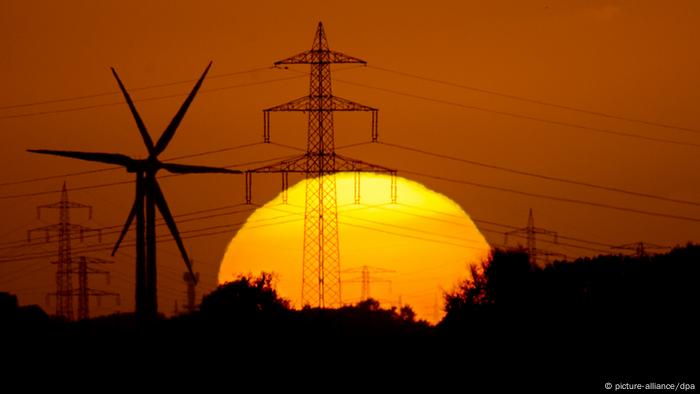 After the Fukushima disaster, Germany vowed to phase out nuclear energy
Berlin wants more EU reforms
Merkel has said the German economy needs to become more competitive. A faster high-speed Internet is one of the ways the government wants to meet that goal. The new Minister of Transportation and Digital Infrastructure Alexander Dobrindt, a member of the CDU's Bavarian sister party the Christian Social Union, has proclaimed he wants Germany's network infrastructure to be the best in the world.
Stabilizing the eurozone and implementing further reforms will be tasks Merkel is likely to take on herself. Berlin wants the billions of euros it pays to the EU only to be used to bailout countries that adhere to binding austerity and competition measures. If Germany gets its way, these requirements will be written into agreements with the EU commission. After the most recent EU summit in December failed to end with a deal on this front, Berlin will make a new start on the issue in October. Merkel also called for reducing youth unemployment across Europe and increasing the number of German jobs and apprenticeships offered to young foreigners.
'Good work'
The Social Democrats have made the expression "good work" presentable again by calling for updates to labor laws. Changes could include placing temporary workers on equal footing with regular employees when the temps have worked in a company for nine months and preventing the hiring of temporary workers to break labor strikes. Beginning in January 2015, a national minimum wage of 8.50 euros will be put in place.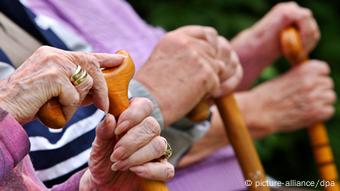 Germany already has Europe's oldest average population
With the average German 45 years old, the country has the oldest population in Europe. Demographic changes will force the government to deal with the graying population's health and care issues. There are currently a record 2.5 elderly million Germans in need of special care and not enough healthcare personnel to take care of them. A "trained-worker offensive" should help rectify this situation by appealing to practitioners in other countries and improving society's view of healthcare-related professions.
When data protection becomes foreign policy
Anyone hoping that Germany will take a more active role in global agenda setting will likely be disappointed by the grand coalition government, according to former diplomat Wolfgang Ischinger, head of the Munich Security Conference. Foreign Minister Frank-Walter Steinmeier (SPD) will be reserved when it comes to military deployments abroad. Bundeswehr troops will come home from Afghanistan but others will remain in Mali, where they are stationed as part of a European training mission. Berlin would like to send military equipment but has come under criticism for its strategy of "strengthening partners" for sending weapons to conflict areas.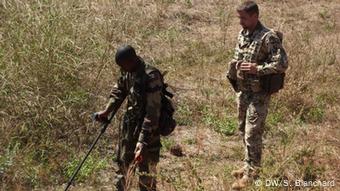 German troops will likely see little action abroad
Two other touchy topics that will continue to vex the government will be dealing with the US surveillance program conducted by the National Security Agency (NSA). Berlin is hoping to get back onto better terms with Washington and a personal meeting between Merkel and US President Barack Obama at June's G8 meeting in Sochi, Russia, could help on that front. In the wake of widespread anger over the US spy program, Merkel and Brazilian President Dilma Rousseff pushed for the UN's Human Rights Council and General Assembly to address Internet surveillance.
Though data protection has long been an issue in domestic German politics, it has hardly played a role in determining Berlin's foreign policy. Human rights and democracy, however, have been cornerstones of German foreign policy and will likely be tested in February during the Winter Olympics in Russia. In addition to the sports events, Germany will also examine Russia's human rights record, which could put a strain on German-Russian relations.