The world is currently witnessing biodiversity loss at a rate and scale unprecedented in human history. Over 1 million species are at risk of extinction. Many are disappearing before we have had a chance to discover them.
Climate change, pollution and disappearing habitats are among the forces that have pushed nature toward a cliff edge. The situation is so severe that scientists say we are facing the "sixth mass die-off" ⁠— the scale of which has not been seen since the dinosaurs were wiped out 65 million years ago.
Yet 2022 presents a window of opportunity, with the UN Biodiversity Conference (COP15) in Canada set to bring together world leaders to discuss a road map to deal with the crisis in nature. In our latest Global Ideas web special we take a deep dive into why protecting biodiversity is so critical, and what the concrete and effective solutions are to tackling the problem.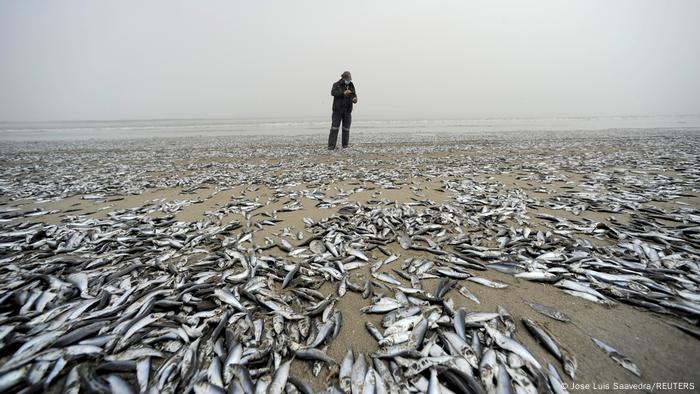 'Biodiversity loss is the greatest threat to humanity'
What impact does biodiversity loss have on us as individuals and communities?
"Whether it is the air we breathe, clean drinking water, food or clothing, fuel, building materials [...] or medicines — our life, our health, our nutrition, our well-being is based on the great diversity of resources that nature provides us with," reads a recent report by the Leibniz Research Network Biodiversity, based in Potsdam, Germany.
We break down what is at stake in international biodiversity talks later this year and what challenges may stand in the way of them offering meaningful answers to the crisis. Read the explainer here.
We also spoke live on Instagram with Arnulf Köhncke, director of species conservation at WWF Germany, to discuss COP15 and all things biodiversity. You can watch the video here.
How can we save plants and animals from extinction?
Animals and plants are dying out in increasing numbers, largely due to climate change, pollution and poaching. What impact do animal parks, rescue stations, catch quotas and protected areas have in terms of protecting these species from extinction?
Can empowering Indigenous communities help ensure the Amazon thrives?
Tapirs, jaguars and giant armadillos are some of the many animals that share a home with Luiz Henrique Lopes Ferreira and his small business in Brazil's eastern Amazon.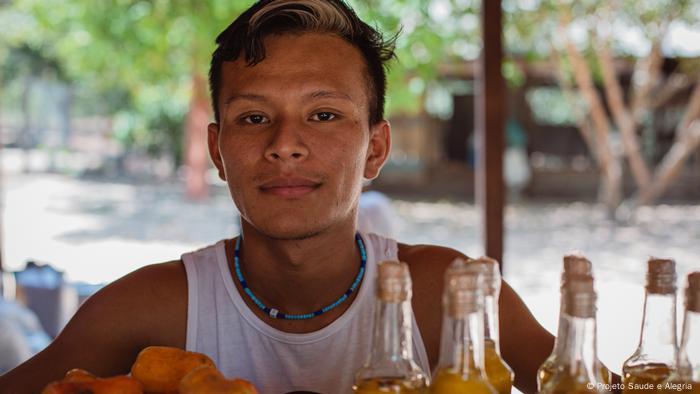 Luiz Henrique Lopes Ferreira says deforestation is the biggest threat to his way of life
Ferreira makes and sells sweets, jams and liqueurs from more than a hundred varieties of local fruit trees. The 22-year-old is part of a new generation showing how forest communities with economic opportunities can help promote biodiversity protection and prevent deforestation. And with research showing that deforestation is key to preventing pandemics, it could also have an impact on the future of human health. Explore the full story here.
A journey inside the remarkable intelligence of the animal world
They calculate, distinguish languages and recognize themselves in the mirror. From pigeons to dolphins, we take a journey through the remarkable cognitive skills of creatures far and wide.
Borneo: Planting trees for a better future
Indonesian farmers are planting trees to restore the country's threatened forests — and provide a sustainable future.
Discovering the secrets of Cape Verde's red-billed tropicbirds
For the first time, locals from the African island state Cape Verde are collecting data on the habits of the migratory birds. They hope this will reveal key information about ocean health as well as a conservation road map.
South Africa uses insect army to tackle invasive plant species
Can planthoppers help fight the spread of the water hyacinth in South Africa's waterways?