French singer Charles Aznavour has died at the age of 94, French media reported on Monday, citing his spokesman.
French President Emmanuel Macron, a fan of the singer described as "France's Frank Sinatra," paid tribute to Aznavour on Twitter shortly after the news of his death was made public.
"Deeply French, viscerally attached to his Armenian roots, known all over the world, Charles Aznavour accompanied three generations through their joys and pains," Macron wrote. "His masterpieces, his tone, his unique brilliance will live far beyond him."
The musician wrote more than 1,000 chansons. Many of them, such as "La Boheme," "Hier encore," "La Mamma" and "She," became worldwide hits performed by legends such as Shirley Bassey, Ray Charles, Sammy Davis Jr., Liza Minnelli and Nina Simone.

Aznavour could sing in seven languages, and in Germany his "Du lässt dich geh'n" ("You're Lettin' Yourself Go"), addressed to a lover less than concerned with her upkeep, is a cult classic.

The multi-talented Frenchman could also act, appearing in Volker Schlöndorff's The Tin Drum and in Francois Truffaut's masterpiece Shoot the Piano Player, where he portrayed a degenerate bar pianist.

He also appeared on camera for French filmmaker Claude Chabrol and for Canadian director Atom Egoyan, starring in the latter's 2002 film Ararat about the genocide of Armenians in present-day Turkey.
Armenian roots
Shahnour Varinag Aznavourian was born in Paris on May 22, 1924, the son of Armenian refugees. His father was a singer and his mother an actress.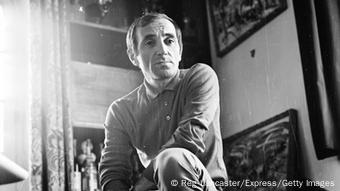 By 1970, Aznavour was known throughout Europe
He got his first theater gig at age 9 and trotted with pride through the immigrant district where he spent his childhood. People knew him as the boy who acted. But he also went through much teasing — for being ugly, too small or hardly moving on stage.
A short man — 1.61 meters (5'3") — but one with a relentless will, he made it to the top in the European music world.
The famed singer Edith Piaf helped him achieve his breakthrough and took him along on a tour of France and the US in 1946. From then on, his career hit peak after peak.
"I don't know if I'm a good singer in the classical sense," Aznavour once said. "What's more important than the beauty of a voice is its expressiveness and how someone interprets a song, fills it with life. With my songs, I've always tried to tell personal, intimate stories."
Nearly 100 albums
Over the course of his 70-year career, Aznavour released nearly 100 albums with a vast range of duet partners including Placido Domingo, Elton John, Liza Minnelli, Frank Sinatra and Sting. He received countless prizes and honors, and was named Entertainer of the Century in the US in 1998.
There was a time when he loved to show off his wealth, swimming in luxury and driving a Rolls Royce. His marriage to Ulla Ingegerd Thorssell from Sweden in 1967 was his third — and the one in which he said he found happiness.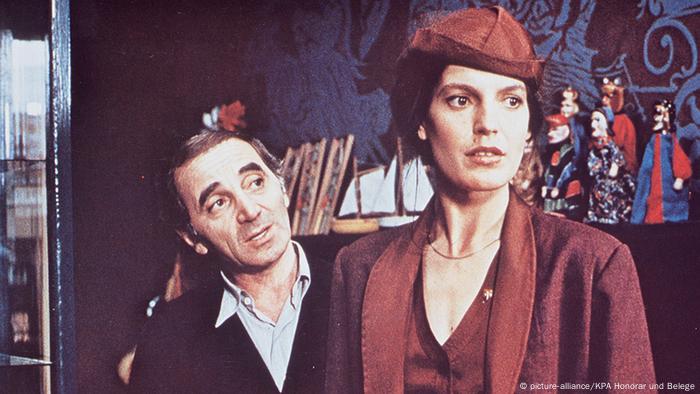 He played a kindly Jewish toy seller in Volker Schlöndorff's The Tin Drum
Support for Armenia
Aznavour used his fame to support his parents' home country — financially, politically and morally. His foundation, Aznavour for Armenia, collected millions for charity.
Former French President Jacques Chirac named Aznavour an officer in the Legion of Honor for his political and social engagement. In December 2008, the singer was granted Armenian citizenship, and he has been the country's ambassador in Switzerland and to UNICEF since 2009. Yerevan, the country's capital, is home to a cultural center named after Aznavour.