A widely-mocked bust of soccer superstar Cristiano Ronaldo at the airport in his home island of Madeira has been replaced, local media reported on Monday. The swap was made on Friday at the request of people close to Ronaldo.
"This bust is much better than the other one, that's what everyone thinks," said Ronaldo's brother Hugo Aveiro, to the Diario de Noticias da Madeira newspaper. The new work was made by a Spanish sculptor, he added.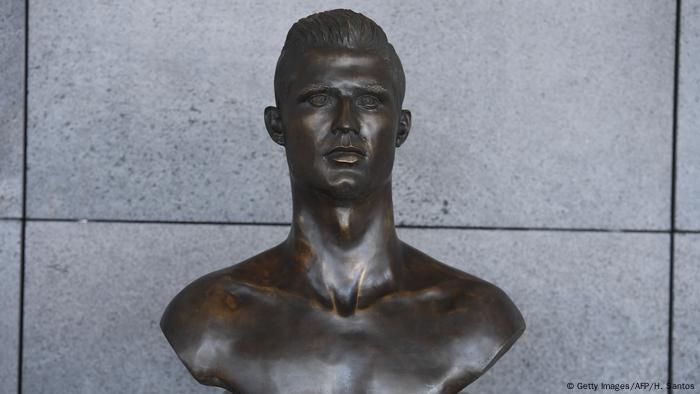 The new and improved statue
The original bronze statue was made by local artist Emanuel Santos. After an unveiling ceremony 16 months ago, the statue was mocked around the world for its strange smile and lack of resemblance to the five-time Ballon d'or winner.
"The [Ronaldo] museum asked us to replace the bust in tribute to the athlete and we felt we ought to change it," airport director Duarte Ferreira said.
This is not the first time a likeness of Ronaldo has become a source of international laughter — when his hometown Funchal opened the museum dedicated to him in 2013, a 10-foot (3.40 meter) statue prompted a good deal of mirth owing to its very tight soccer shorts.
For his own part, Ronaldo was busy at the World Cup, scoring a hat trick against Spain in Portugal's opening game.