Malaysia's attorney general, Mohamed Apandi Ali, announced on Tuesday that the accused women will appear in Sepang Magistrate Court on Wednesday in relation to the suspected assassination of Kim Jong Un's estranged elder sibling.
"They will be charged in court under Section 302 (murder) of the penal code," Apandi said.
If convicted, the two women will face death by hanging.
The two suspects, 29-year-old Doan Thi Huong of Vietnam and 25-year-old Siti Aisyah of Indonesia, are accused of poisoning Kim Jong Nam with VX, a lethal nerve agent, in the Kuala Lumpur airport on February 13. Kim died around 20 minutes later while en route to the hospital after suffering a series of seizures.
Both women have claimed they were misled into thinking they were taking part in a prank TV show. Aisyah told Indonesian diplomats that she received 400 ringgit ($90; 85 euros) for her actions involving a liquid she was told was similar to baby oil.
The suspects remain in the custody of Malaysian officials. Two other suspects were arrested after Kim's death - a Malaysian man out on bail and a North Korean man who continues to be detained.
Apandi did not confirm whether the North Korean would be charged.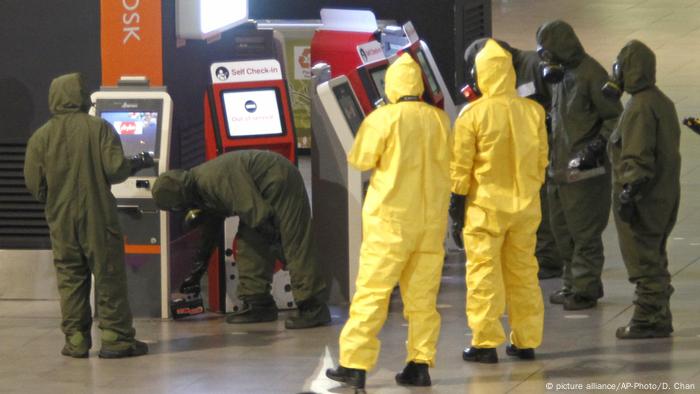 Officials investigate the Kuala Lumpur airport for traces of the toxic nerve agent used to kill Kim Jong Nam.
Growing national tensions
Malaysia authorities are searching for a further seven North Korean nationals they suspect of involvement in Kim's murder, four of whom fled Malaysia the day of the murder and are reputed to be in North Korea. Another is a North Korean diplomat stationed in Kuala Lumpur.
Though Malaysia has not officially accused North Korea of masterminding the attack, the incident has increased tensions between the two countries. North Korea continues to identify the murdered man only as a North Korean national.
A diplomatic team from Pyongyang arrived on Tuesday in Kuala Lumpur in order to further the "development of friendly relationships" between the two nations, North Korean former Deputy Ambassador to the UN Ri Tong II told reporters outside the embassy in the Malaysian capital.
He also said the delegation wanted to "to discuss the body of the deceased DPRK citizen who died in Malaysia" as well as question Malaysia's ongoing detention of the North Korean national.
Kim's body, which remains in Malaysia, has yet to be claimed by a family member.
South Korea has also accused their northern neighbor of planning and undertaking Kim's assassination as part of a state-sponsored killing.
cmb/kms (AFP, dpa, AP, Reuters)