If you are male, aged 18 to 60 and came to Germany from Afghanistan less than six years ago, you are probably eligible for immediate deportation.
Zobeir Wardak meets these criteria. The 20-year-old has been calling Hamburg his home since 2001. His parents have disappeared and he can only guess whether they are still in Afghanistan or have crossed the border into Pakistan as refugees.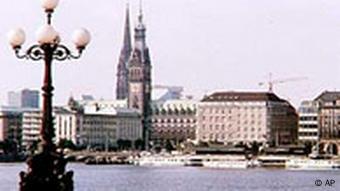 Hamburg, home to 14,000 Afghans
Anxious to fulfill his dream of becoming an information technology assistant, Zobeir has continued his schooling. His future is not in his own hands however. As his asylum application has been turned down, he faces deportation.
"I got a notice from the foreign office authorities -- they told me that I had to leave in one or two weeks," he said. "I showed them my exam dates and they said they didn't care. They simply stated 'you must return to Afghanistan.'"
Afghans face uncertain future when repatriated
In May of last year, the interior ministry of Hamburg agreed to start deporting certain Afghans. Since putting the plan into action thirty Afghans have been forcibly deported from this northern German city that has the largest Afghan community in the country. The same number returned to Afghanistan voluntarily and a further 30 went into hiding.
During a visit to Afghanistan, Hamburg's Interior Minister Udo Nagel determined that returnees would not be in danger.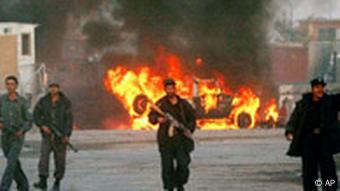 Terror attacks are common in present day Afghanistan
"Terrorism in Afghanistan is directed against the government or against non-Afghans," he told Deutsche Welle, adding that Afghans are not the target of attacks.
News reports paint a different picture. Just days ago a suicide bombing in the southern city of Spinboldak killed 26 people. Security in Afghanistan is bordering on nonexistent. Torture, suicide bombings and terrorist attacks are daily occurrences.
Amnesty International (ai) has warned against the forced repatriation of Afghans. Karola Shaaf of ai and spokeswoman for the Afghan coordination group in Hamburg said the deportations are unjustified, especially in winter due to the lack of accommodation.
Hamburg leading the way in deportations
The city state's interior minister, however, is unwilling to compromise. Other federal states are adopting similar strategies, trapping asylum seekers in a vicious circle: As their asylum status is not recognized, they are denied work permits. With no option but unemployment they rely on state aid in the form of social welfare. This in turn is used as a justification for deportation.
Zobeir is originally from Wardak, a province south of Kabul with no ISAF troops and not much hope of a lull in violence in the near future. He said he still hopes to continue his training in Germany.
"I am at school to become an IT assistant," he said. "If I return to Afghanistan with no electricity, computer or teacher, what exactly do you expect me to learn?"