The tall American pilot stood with his young German companion, staring at the stone lions at Munich's Ferdherrenhalle in March 1957.
"Why aren't the lion's roaring," the man asked. "I was told that those in love can hear them roaring."
The 31-year-old Munich milliner kissed him in response and thus began a secret love affair between Charles A. Lindbergh and Brigitte Hesshaimer that would last 17 years, as detailed in a new biography of the aviator, "The Double Life of Charles A. Lindbergh," published in Germany this month.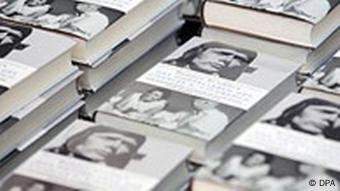 The book exposes even more secrets
The book, written by Rudolf Schröck with the cooperation of the three children Lindbergh fathered with Brigitte Hesshaimer (Astrid Bouteuil, and Dyrk and David Hesshaimer), also unearths other affairs previously unknown to the public: one with Brigitte Hesshaimer's older sister, Marietta, which produced two sons, Vago and Christoph; the other with his former private secretary, Valeska, last name unknown, who bore Lindbergh an unnamed son and a daughter. Marietta Hesshaimer and Valeska are still alive and live in Switzerland and Baden-Baden respectively but declined to be interviewed for the book.
Lindbergh, one of the most famous men of the past century, the first real celebrity as he is sometimes called, managed to keep his double life secret for more than three decades after his death in 1974, from his American wife, the media and even his children.
"He was the most celebrated living person to walk the earth, the first modern media superstar," said A. Scott Berg, author of "Lindbergh," which won the Pulitzer Prize in 1999, and who had unprecedented access to Lindbergh's papers. "And yet there wasn't a single clue. Typical of him, we are still learning about him."

The lone eagle
Despite more than a dozen biographies of Lindbergh, much of the man's private life remained secret.
Lindbergh was born in 1902 in Detroit and raised on a Minnesota farm before he went on to become a national icon with his nonstop solo flight -- the first such trip across the Atlantic -- from New York to Paris in 1927 in his single-engine plane, "The Spirit of St. Louis."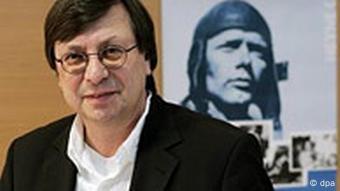 Author Rudolf Schröck worked closely with the Lindbergh children
He married writer Anne Morrow Lindbergh and they had a child, Charles Jr., who was kidnapped and murdered aged 20 months in 1932 in what was called "the crime of the century." He and his wife had five more children but biographers say that the murder of his son set off something in his already private and egocentric personality.
"He told a friend after the baby's kidnapping that 'they may have killed my son but there will be many Lindberghs to follow'," wrote Schröck, whose publisher has not announced plans to release the book in English.
During the war years, Lindbergh was accused of being a Nazi sympathizer and became persona non grata in the United States. But after the war, he served as director of Pan American Airlines and special undercover assistant to President Dwight D. Eisenhower, both positions taking him around the world for months at a time and giving him an alibi for his "love tours" as biographer Schröck put it.
"He would land in Frankfurt, drive south and visit Marietta, then Valeska, then continue on to Munich and visit Brigitte before returning to Frankfurt," he said. "He did this for 14 years."
Anne Morrow Lindbergh died in 2001. Berg, who spent hours with her and had access to her letters and diaries, is convinced she never knew of the affairs.
Meanwhile, Lindbergh's German children were doing a little detective work on their own, to find out who the man they knew as "Careu Kent" really was, the man who signed the only love letters between himself and his three European lovers to be found, as simply "C."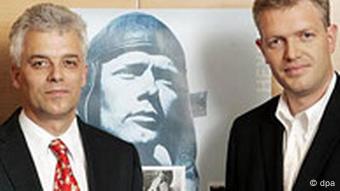 German Lindbergh sons Dyrk (left) and David Hesshaimer wanted to end the secrecy
The father
They remember the trips to the nearby park in the blue Volkswagen Beetle, the talks about nature and the pancakes -- real American ones unavailable in Germany -- their father used to make for them. Visiting about four times a year for a few days, Dyrk Hesshaimer, 46, recalled that it was always very "intense," when Lindbergh came.
"We were always very happy when he came," he said. "He really gave us the feeling that he was there for us."
Read further to find out how the secret came out