Kraftwerk's "3-D The Catalogue" won best dance/electronic album at the Grammy Awards on Sunday ahead of the main ceremony.
It was among dozens of categories awarded before the televised show at New York's Madison Square Garden on Sunday night.
The Düsseldorf-based group, known for its robotic-like style since the 1970s, assembled its winning album from retrospective performances given at museums, including New York's Museum of Modern Art.
Those recordings were remastered to exclude extraneous crowd noise, unlike traditional live albums. The word 3-D in the title refers to glasses given to audience members.
The multimedia package includes eight CDs and a vinyl record, providing surround-sound versions of Kraftwerk's classic tracks such as "The Robots," "Pocket Calculator" and "Trans-Europe Express."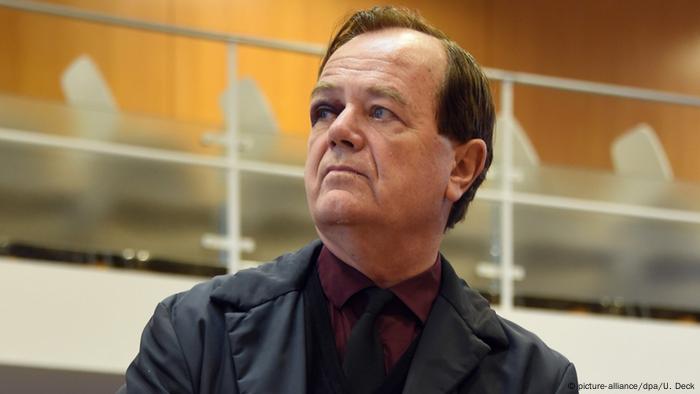 Kraftwerk co-founder Ralf Hütter
Other competitors in the category best dance/electronic album were "Migration" from Bonobo, Mura Masa's self-titled album, "A Moment Apart" by Odesza, and "What Now" by Sylvan Esso.
The band was awarded a Grammy for lifetime achievement in 2014.
'Beatles of electronic dance'
Kraftwerk was formed in Düsseldorf in 1970 by Ralf Hütter and Florian Schneider and is credited with influencing music styles such as electropop, Detroit techno, and hip-hop.
In 1974, its title ''Autobahn" broke worldwide into the English-speaking top charts.
In 1997, the New York Times described Kraftwerk, already nearly three decades old, as the "Beatles" of electronic dance music.
ipj/aw (AFP, dpa, AP)