Japan executed a doomsday cult group's last six members who had been sitting on death row on Thursday, completing a series of executions of individuals responsible for the deadly sarin gas attack in Tokyo's subway in 1995.
In a press conference following the executions, Justice Minister Yoko Kamikawa confirmed Thursday morning that all 13 members of the Aum Shinrikyo doomsday group who had been on death row had been executed, Japan's public broadcaster NHK and AP reported.
The group's leader, Shoko Asahara, and six others were hanged on July 6.
Asahara, whose real name was Chizuo Matsumoto, and the others were sentenced to death for killing 27 people in a series of crimes, including the Tokyo subway gas attack.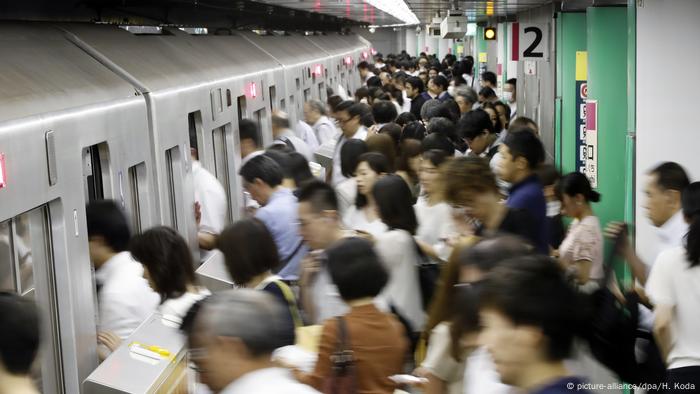 The 1995 sarin gas attack was timed to affect rush-hour commuters in Tokyo's busy subway system
Coordinated attacks
The group released sarin gas, a nerve agent originally developed by the Nazis, into subway trains in a series of coordinated attacks that took place during rush hour on March 20, 1995. The attack killed 13 people and injured about 6,000 others.
More than 200 people connected to the cult were arrested in the attack's aftermath, with 13 sentenced to death and others receiving life imprisonment.
Aum Shinrikyo, or Supreme Truth, was founded by Asahara in 1984. It mixes elements of Buddhism and Hinduism, among other religions, with apocalyptic prophecies.
Japan, along with the US, is one of the few major industrialized nations that administers capital punishment.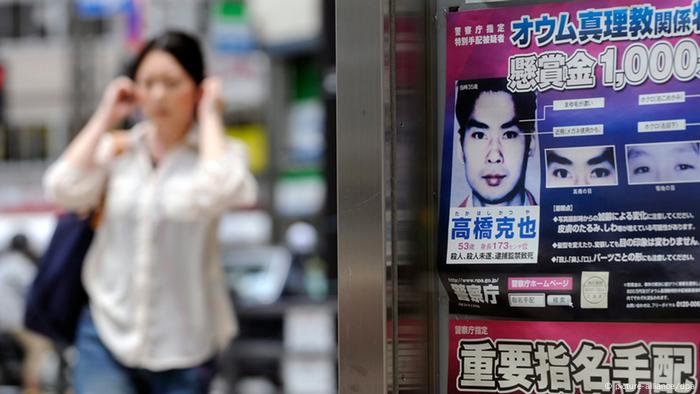 Katsuya Takahashi, a cult member, was captured in 2012 and sentenced to life in prison
cmb/rc (dpa, AP, Reuters)
Each evening at 1830 UTC, DW's editors send out a selection of the day's hard news and quality feature journalism. You can sign up to receive it directly here.