An Italian regional presidential candidate caused a furor on Tuesday as parties from across the political spectrum commented on his calls to defend the "white race."
Attilio Fontana, a politician with the anti-immigrant Northern League who is running to govern the northern region of Lombardy said that Italy was confronted with a stark choice to make over immigration.
"We have to decide if our ethnicity, if our white race, if our society continues to exist or if it will be wiped out," he said. The comment sparked anger but also drew support from some quarters.
Talking about his remarks on Sunday, Fontana said it was, "not a question of being xenophobic or racist, but a question of being logical or rational."
However, as outrage grew, Fontana on Monday tried to downplay the remark. He called it "a lapse, an error in expression" adding, "I meant to say we must all re-organize a different kind of welcome that respects our history, our society."
Mixed reactions
Ex-Prime Minister Silvio Berlusconi said Fontana's comment had been "unfortunate." But, he added that it would be "a serious mistake to focus too much attention on one wrong word and not on the risk that Europe loses its identity."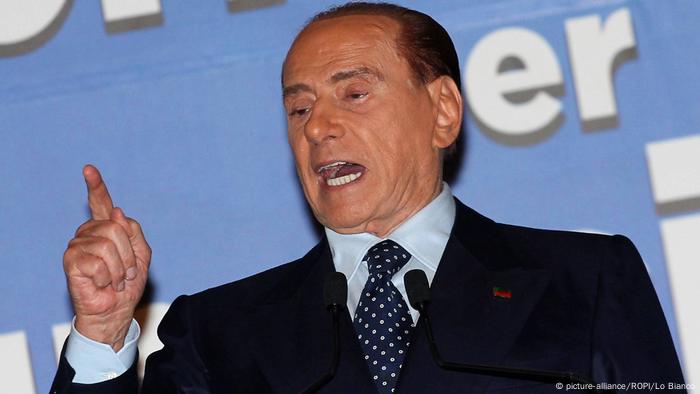 Former Prime Minister Berlusconi said the remarks were "unfortunate."
Berlusconi's center-right Forza Italia (Go Italy) party is a coalition partner with the League for nationwide elections planned for March 4. The regional election in Lombardy, in which Fontana is the frontrunner, is planned for the same date.
Read more: Italy's parliament dissolved ahead of election
Former prime minister Matteo Renzi who is head of the center-left Democratic Party (PD), criticized the League's "ravings".
"We were expecting a high-flung, virtuous, noble debate. Instead the rightwing candidate, a League man, talks of 'white race' and 'invasions'," said Renzi on Facebook.
Read more: First migrant deaths of 2018 reported in Mediterranean
Italy overwhelmed
The issue of large numbers of migrants and asylum seekers arriving in Italy is expected to dominate the political discourse ahead of the elections. For many migrants heading north from Africa, Italy and its island of Lampedusa, is usually the main point of entry to Europe.
Since 2014, more than 600,000 people have landed in Italy , having been rescued as they attempted the perilous Mediterranean crossing in overcrowded smugglers' boats. Many of them have been barred from traveling on to other European countries and EU efforts to relocate them have faltered, while Italian facilities have become overwhelmed.
Read more: The EU migrant relocation and resettlement scheme - what you need to know
Lombardy, one of Italy's wealthiest regions, has the highest concentration of migrants in state-funded shelters.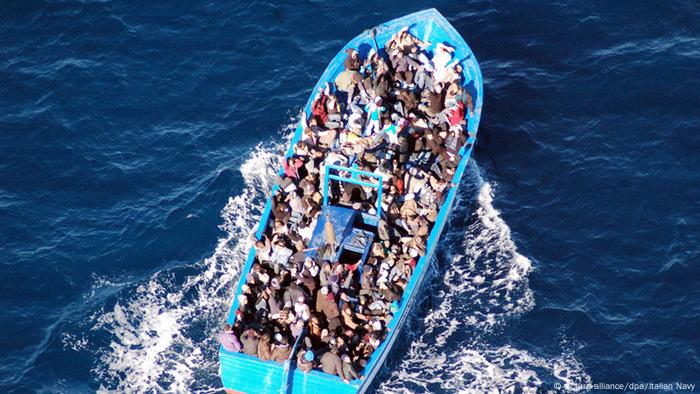 Thousands of migrants risk the dangerous trip to Italy
av/se (Reuters, dpa)