The suspected kidnappers of three Israeli teens, whose abduction sparked the seven-week war in Gaza, were shot dead Tuesday morning according to the Israeli military.
Israel had been searching for Marwan Qawasmeh and Amer Abu Aisheh, two Hamas militants in their 30s, for months. The men were killed when a firefight with Israeli forces erupted outside a house in Hebron this morning.
Premeditated murder
Army spokesman Lieutenant Colonel Peter Lerner confirmed that both men were dead. "We opened fire, they returned fire and they were killed in the exchange," he told the media.
Hebron governor Kamel Hmeid decried the Israeli Defense Force's actions: "It's clear now the two martyrs, Qawasmeh and Abu Aisheh, were assassinated this morning during a military operation in the Hebron University area. We condemn this crime, this assassination, as deliberate and premeditated murder."
Deadly consequences
Hamas originally denied involvement in the kidnapping of Eyal Yifrah, 19, and Gilad Shaar and Naftali Fraenkel, both 16, in June. Israel's response included mass arrests and searches in the West Bank. This provoked rocket fire from Hamas, leading to a bloody conflict that left 2,130 Palestianians - most of them civilians - and 70 Israelis dead.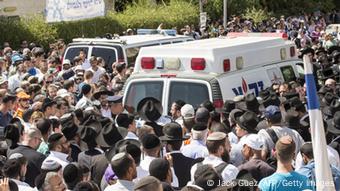 The funeral for Eyal Yifrah in Elad, Israel
The three seminary students were grabbed on June 12 outside of Jerusalem and their bodies were found three weeks later in Hebron, though by this time rocket attacks from both sides were well under way.
Hamas was reluctant to accept responsibility for the kidnapping until a senior official praised the actions of Qawasmeh and Abu Aisheh in August, though other top authorities maintain they had no foreknowledge of the abduction.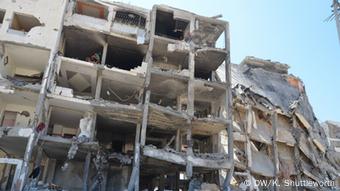 The conflict led to widespread destruction in the Gaza strip
Leaders from the Palestinian territories, including representatives of Hamas, and members of the Israeli government, are meeting today in Cairo for informal talks on stable border arrangements for Gaza, which is currently under blockade.
Palestinian President Mahmoud Abbas is also set to deliver a speech to the United Nations on Friday on a new strategy for dealing with Israel, including formally ending the occupation of land in the West Bank that the UN declared to be part of the Palestinian territories in 2012.
es/nm (AP, dpa, Reuters)