The leader of the so-called "Islamic State" (IS), in a rare video on Thursday urged his fighters to hold their ground in Mosul, where Iraqi forces are leading a battle to retake the Sunni extremists' stronghold.
"Do not retreat," the reclusive Abu Bakr al-Baghdadi said in a more than half hour long video released by an IS-affiliated outlet. "Holding your ground with honor is a thousand times easier than retreating in shame."
If authentic, it would be the first video in nearly a year from Baghdadi, who told IS fighters to make the enemy's "blood flow like rivers" and "decimate their territories."
Iraqi government forces, Shiite militia and Kurdish forces backed by the United States launched a major operation in mid-October to retake Mosul from IS, which captured the city of nearly a million people in June 2014.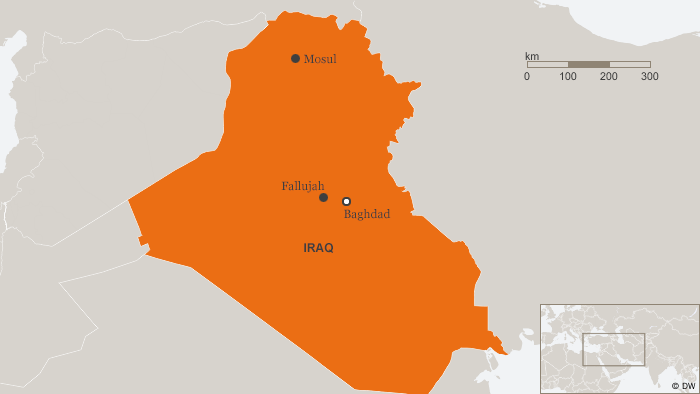 It was in a Mosul mosque that Baghdadi announced the creation of a "caliphate" spanning the Iraqi-Syria border, an announcement that emboldened disenfranchised Sunnis and attracted thousands of jihadis from around the globe.
The IS so-called caliphate has been under constant pressure as the group loses territory in both Syria and Iraq. A defeat in Mosul would largely dislodge IS from most urban centers in Iraq.
Earlier this week, Iraqi forces entered the eastern edge of Mosul after two weeks of shaping operations and clearing of surrounding villages. Fully recapturing the city could take weeks.
Since its birth, IS has attracted several affiliates in the Middle East, Africa and Asia, giving the jihadi movement a global reach.
In lawless Libya, IS maintains a presence despite a Western backed offensive to retake the stronghold of Sirte. Baghdadi urged potential fighters who could not make it to Syria or Iraq to go fight in Libya.
In his message, Baghdadi also urged sympathizers to carry out attacks against Saudi Arabia - a perennial enemy of IS and al Qaeda - as well as Turkey, which has clamped down on the group and intervened militarily in northern Syria.
cw/sms (AFP, AP, dpa, Reuters)