"Of course there will be repercussions," said Hamideh Mohagheghi, a lawyer and theologian who was born in Iran. "It's very important how we ourselves, as Muslims, deal with the attacks." Mohagheghi is one of the pillars of interfaith dialogue in Germany, and teaches Islamic theology at the University of Paderborn.
After these most recent attacks in Paris, Detlef Pollack, a professor of the sociology of religion at the University of Münster, is pessimistic. "It's very likely that the image of Muslims will deteriorate still further," he said.
Call for composure
Public political discussion still differentiates between Islamist attackers and Islam itself. However, Pollack said this differentiation doesn't always register with the general public. "It's very important right now that we don't overreact," he said.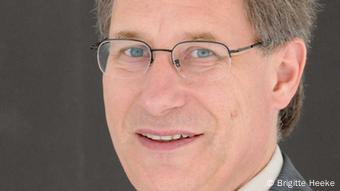 "It's very likely that the image of Muslims will deteriorate still further": Pollack
According to Pollack, the aim of the attacks was to separate Muslims from the general population, and from the democratic societies in the West. "The idea is to create a Muslim community that will turn against Europe," he explained. "It's vital that we don't allow ourselves to be drawn onto the opposing side."
Experts say that the attitude and approach of both politics and Muslim organizations is decisive for peace within society. But Muslim organizations often seem to strive in vain for recognition. They have adopted an unequivocal stance against Islamist terrorism, yet aversion to Islam continues to increase.
DIY ideology
This is why Mohagheghi is calling for a theological argument with the "Islamic State" (IS). "If the attackers say that they're acting in accordance with their faith, we have to establish what this faith is that they've pieced together for themselves," she said. The reality, she explained, is that people may take individual components from the Koran and use them to construct their own ideology.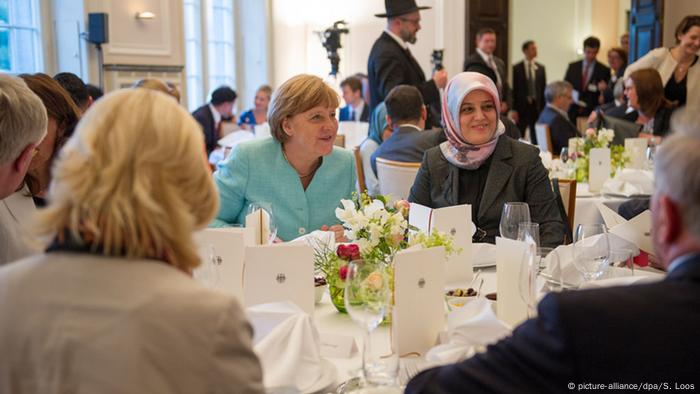 Chancellor Angela Merkel marked Ramadan with Nurhan Soykan (right), of the Central Council of Muslims, in June
Mohagheghi also wants politicians to follow through on their promises, pointing out that double standards are often at play in Europe. "A couple of days ago there was an Eleven arrested over Beirut bombingsattack in Beirut [two IS suicide bombers killed more than 40 people on Thursday - Ed.], but we heard no outcry here," she recalled. "I don't want to play down the attacks in Paris, but it would be good if we at least heard a word or two about it when murders like this take place elsewhere, too."
Essentially, though, Mohagheghi assesses the situation of the circa 4.5 million Muslims in Germany as being more positive than that of their co-religionists in France. "There's a very broad interfaith dialogue here; we've grown together and established mutual trust," she said.
In France, it's different, she added. "There, there are debates about how Muslims should have to eat pork as well in school canteens. We don't have that in Germany, thank God. We can be proud of that."