Tourists keen for a close-up look at komodo dragons in their natural habitat could be hit with an alarming bill, if one Indonesian politician gets his way. Visitors are currently charged 150,000 rupiah (10 dollars) for access to the park.
Victor Laiskodat, the governor of East Nusa Tenggara, plans to charge tourists 500 dollars each to enter Komodo National Park, home to the giant lizard the Komodo dragon, according to local media reports. Laiskodat said the high entrance fee was intended to boost the prestige of the conservation area, the Kompas daily reported.
"This is a rare place, only for people with money," Laiskodat was quoted as saying by Kompas. "Those who don't have enough money shouldn't come because this place is for extraordinary people."
Thousands of tourists annually descend on the cluster of islands in eastern Indonesia that are the only place in the world where komodo dragons can be seen in their natural habitat.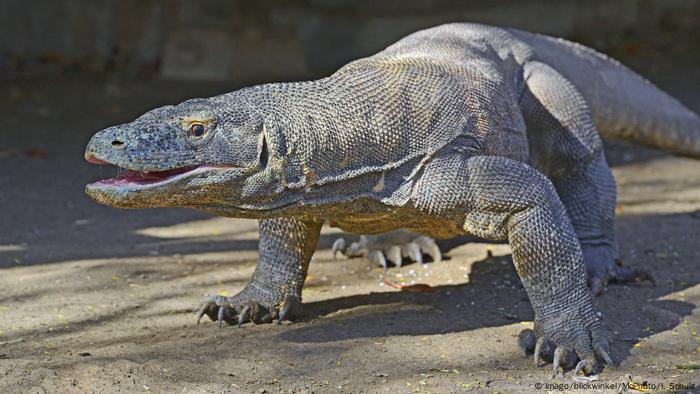 Komodo dragons can grow to around three metres (10 feet) in length and weigh up to 70 kilograms (154 pounds)
Laiskodat said a tourist ship entering the UNESCO World Heritage Site could be charged 50,000 dollars in the future. The government has floated the idea of limiting access to only 5,000 visitors per month in an effort to ramp up security following a fire in August believed to have been sparked by a tourist's improperly discarded cigarette.
The government's new proposal will also make online registration a necessity before accessing the park, which currently takes in over 10,000 visitors per month.
is/ks (dpa, afp)