The International Energy Agency has warned that governments need to do more to increase efficiency and boost green technologies to meet a forecasted 36 percent jump in energy demand between 2008 and 2035.
The agency, the energy arm of the Organization for Economic Cooperation and Development, a grouping of the world's richest nations, forecast that global oil demand will rise to 99 million barrels a day by 2035, some 15 million barrels a day higher than last year.
"The message is clear, the price will go up, especially if consuming countries do not make changes in the way they consume oil, especially in the transport sector," the IEA's chief economist and lead author of the report, Fatih Birol told Reuters in an interview.
Oil prices will exceed $200 (144 euro) a barrel by 2035, and will likely stay over $100 a barrel after 2015, the report said. On Tuesday the price of oil stood at roughly $87 a barrel.
China drives demand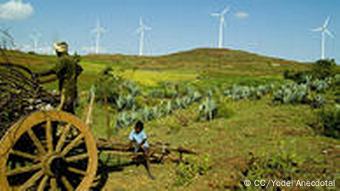 Greenpeace wants even more emphasis on renewables
China and other emerging economies are driving demand for oil higher.
"All the net growth comes from non-OECD countries, almost half from China alone, mainly driven by rising use of transport fuels," the IEA said in the report.
Oil subsidies were limiting the scope for higher prices to choke off demand and change consumer habits, the IEA said, and called for oil subsidies to be reduced.
"If subsidy policy does not change, with increasing price assumptions, these $312 billion in subsidies for 2009 will reach $600 billion in 2015. That's huge," Birol said.
The report estimated that renewable energy only receives $57 billion in subsidies, a fraction of the ongoing support for the fossil fuel sector.
Eradicating fossil fuel subsidies would boost the global economy, environment and energy security, the IEA said, referring to a pledge made by G20 countries.
G20 leaders committed in Pittsburgh in 2009 to phase out, over the medium-term, inefficient fossil fuel subsidies which distort the energy market and encourage wasteful consumption. A G20 meeting in Seoul this week may update progress on fossil fuels.
Greenpeace welcomed the IEA's call to cut the $312 billion in global fossil fuel subsidies.
"The IEA report clearly states that fossil fuels are heavily subsidized…leading to unfair competition with clean and climate friendly renewable energies. We welcome that renewables are now in the focus of the 2010 edition," said Sven Teske, Renewable Energy Director at Greenpeace International, in a press release.
Gas glut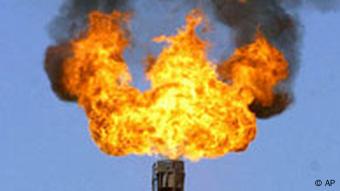 A surplus of gas may hinder development in renewable energy
The future of renewable energy depended on strong government support, said the IEA report, especially given an expected "ten year glut in gas" which would suppress fossil fuel power prices and make renewables look even less competitive.
"The gas glut will be with us ten more years," Birol told Reuters. "Cheaper gas prices will put additional pressure on renewable energies especially in the US and Europe. If natural gas is as plenty and cheap as we think, then life for renewables will be even more difficult," he added
Although Greenpeace praised the IEA for making renewable energy more prominent in this year's report, Teske from Greenpeace International criticized the IEA's emphasis on other energy sources such as nuclear energy and carbon capture and storage (CCS) for coal power stations.
"The IEA is failing to shift technology recommendations from unproven, dangerous and expensive technologies such as CCS and nuclear power plants," Teske said.
Greenpeace would like to see more emphasis on renewable energy and greater efficiency to reduce CO2 emissions.
Author: Natalia Dannenberg
Editor: Nathan Witkop