As the 50th anniversary of the Israeli occupation approaches in June this year, peace in the region seems an increasingly distant prospect.
While the new US president focuses on delivering his pledge to put 'America First,' the Israeli government has in recent weeks announced plans for thousands of new housing units and a new settlement in the West Bank – the first in more than 20 years – drawing criticism from the international community.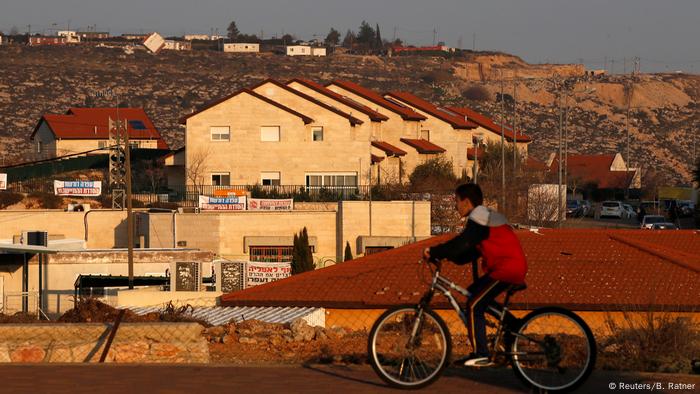 An Israeli settlement in the occupied West Bank
Federica Mogherini, the EU's foreign policy chief, said the new units posed "a direct challenge" to a two-state solution, which risked "becoming impossible."
International condemnation from abroad has continued following a bill passed in Israel's parliament this week to legalize existing settler homes built on privately owned Palestinian land in the West Bank.
Israel's own attorney general had warned before the legislation passed that it was unconstitutional and he would refuse to defend the bill if it came to court, while the UN Middle East envoy Nickolay Mladenov condemned it as crossing a "thick red line."
Two-state solution 'dangerously close to the end'
Does Hanan Ashrawi believe the chances of a two-state solution are now effectively over?
"If it is finished, then there is no hope of peace for a very long time," said Ashrawi.
A two-state solution has for decades been tied to the prospect of peace between Israelis and Palestinians.
Ashrawi told Conflict Zone: "There are people who are saying [a one-state solution is] inevitable … and I think we are getting dangerously close to the end of the two-state solution. And I don't want to see the de facto outcome of a one-state-solution because that means the perpetuation of the occupation."
In a speech in December, outgoing US Secretary of State John Kerry gave a warning about the alternative: "If the choice is one state, Israel can either be Jewish or democratic; it cannot be both, and it won't ever really be at peace."
Embassy move will 'unleash a whole new dynamic'
Israeli Prime Minister Benjamin Netanyahu goes to the White House on February 15th
With changes in White House policy expected, there is speculation ahead of a meeting between the US president and Israeli Prime Minister Benjamin Netanyahu, due to take place on February 15th in Washington.
Washington has so far offered mixed messages on settlement activity and whether or not it would move its embassy in Israel from Tel Aviv to Jerusalem.
The status of Jerusalem is a contentious part of the conflict between Israelis and Palestinians, with both sides laying claim to it as their capital in any future two-state solution and as a site of major religious significance to the two parties.
If an embassy move does go ahead, it will "unleash a whole new dynamic in the region" and incite anger and possibly violence as "an extreme position and an ideological position, it will feed its counterpart," said Ashrawi.
'I am calling for non-violent resistance'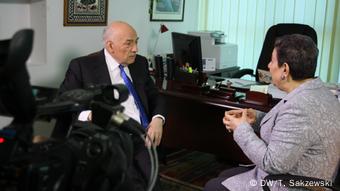 Conflict Zone's Tim Sebastian meets Hanan Ashrawi, PLO executive member, in Ramallah
In his speech in December, John Kerry also said: "President Obama and I have made it clear to the Palestinian leadership countless times, publicly and privately, that all incitements to violence must stop. We have consistently condemned violence and terrorism and even condemned the Palestinian leadership for not condemning it."
Did Ashrawi recognize that the leadership was not doing enough to denounce attacks?
"I think you have heard always [official] statements against violence. I am calling for nonviolent resistance," Ashrawi told Tim Sebastian.
She went on to say: "All these statements, official statements, they all condemn violence. And that's important, because I think the Palestinians have been using extreme restraint. … When they act and when they lash out, then it is very easy to label all the Palestinians and blame them."
Problems with leadership have also hurt the country's ability to hold elections, with division rife between Hamas-led Gaza and the Palestinian Authority in the West Bank.
The last electoral contest in the Palestinian territories was held 10 years ago
"We need to have elections. Definitely. It's the only way to revitalize, relegitimize our whole political system. And I do not condone the president or the government or anybody holding back elections, whether it is Hamas or whether it is Fatah. We need to have elections; we need to give our people the chance to judge their own leadership and to change the leadership," said Ashrawi.