The law, which passed by a vote of 60 to 52 on Monday night, retroactively legalized about 4,000 settler homes built on privately-owned Palestinian land in the occupied West Bank.
The legislation applies to 53 outposts and homes within existing settlements, according to the anti-settlement organization Peace Now.
But analysts said its passage may only be largely symbolic as it contravenes Israeli Supreme Court rulings on property rights.
Israel's attorney-general has warned the law is unconstitutional and that he will not defend it in the country's top court.
Palestinians furious
In response to Monday's vote, the Palestine Liberation Organization (PLO) slammed the new law as a means to "legalize theft" and demonstrated "the Israeli government's will to destroy any chances for a political solution."
Under international law, the Israeli settlements are illegal and are seen by most countries as an obstacle to the peace process.
But Israel disputes this and cites biblical, historical and political connections to the land, as well as security needs.
A PLO statement stressed that the "Israeli settlement enterprise negates peace and the possibility of the two-state solution."
Ahead of the vote, opposition chief and Labour leader Isaac Herzog lashed out against the "despicable law" that he said would undermine the country's Jewish majority.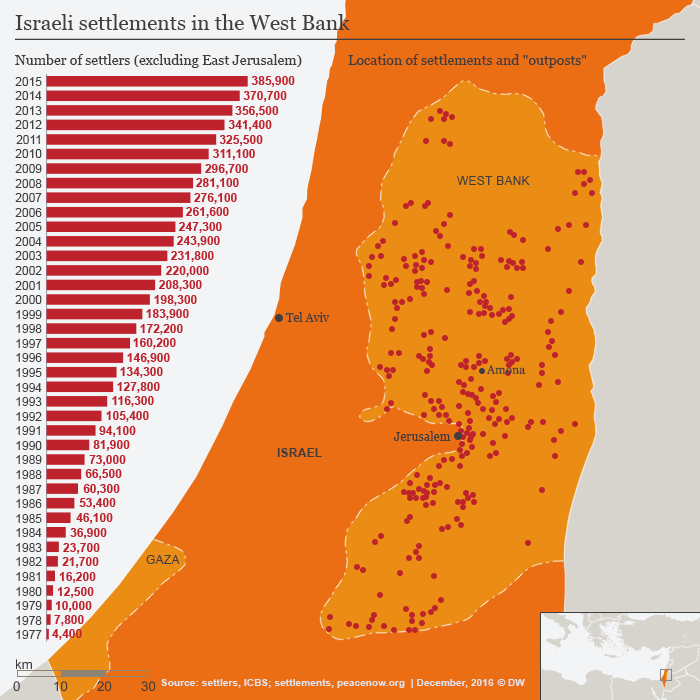 Israeli ministers divided
The legislation has raised tensions in the government, with political sources telling news agencies that Prime Minister Benjamin Netanyahu privately opposes the bill.
He believes it could provide grounds for prosecution by the International Criminal Court in The Hague.
But right-wing members of his government demanded the legislation proceed in response to last week's forced evacuation by the Supreme Court of 330 settlers from the Amona outpost, also built on private Palestinian land.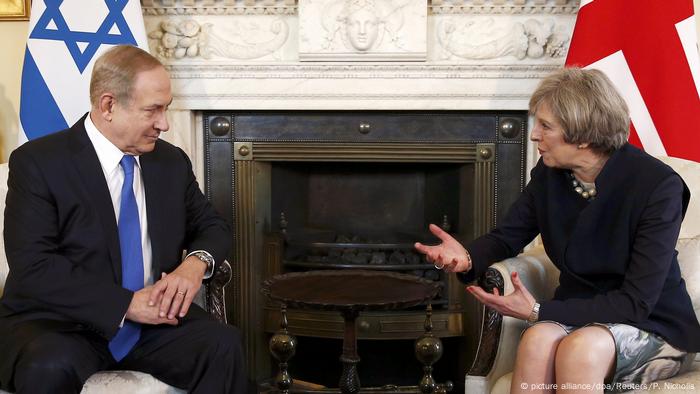 Israeli Prime Minister Benjamin Netanjahu missed the vote as he was in London to meet British leader Theresa May
The far-right Jewish Home party paid tribute to US President Donald Trump who has signaled strong support for Israel, in contrast to the Obama administration, which refused to veto a United Nations resolution denouncing Israeli settlements in December.
Since Trump took office, Israel has confirmed it will build more than 6,000 new homes in the West Bank and east Jerusalem, seen as key parts of any future Palestinian state.
The UN Special Coordinator for the Middle East Peace Process, Nickolay Mladenov, warned in a statement that the law "will have far reaching legal consequences for Israel and greatly diminish the prospects for Arab-Israeli peace".
mm/jm (AFP, Reuters)