Two policemen were shot dead by unknown gunmen in Dagestan, part of Russia's volatile Caucasus, local police said Saturday.
Driving a Russian-made Lada, the attackers opened fire on a police car Friday night, killing two of the three traffic officers inside.
"One was killed at the spot, another died in hospital when gunmen attacked police patrol from a car," said an unnamed police spokesman.
The gunmen fled after the shooting, which occurred in the town of Kizilyurt.
It was not immediately clear who was behind the attack but police said they're searching for the gunmen.
Read more: Fear of terror returns to Russia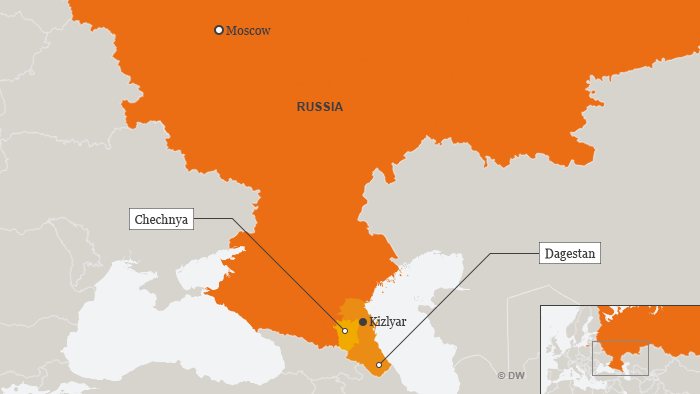 Violence in the Caucasus
Dagestan lies east of neighboring Chechnya, where the Kremlin waged two brutal wars against Muslim separatists in the 1990s. The first round of fighting took place from 1994-1996, while the second took place in 1999-2000.
Despite putting down the insurgency, Russia has been locked in a low-level conflict with Islamist militants from across the North Caucasus. The violence has claimed the lives of scores of civilians and police.
In February, a man shot into a crowd of churchgoers in Kizlyar, in Dagestan, killing five people and wounding at least five others.
At one point, jihadis from Dagestan joined Islamic State (IS) militants in Syria. In 2015, the group announced it had set up a "franchise" in the North Caucasus.
Read more: IS claims Dagestan car bomb
bik/rc (AFP, Reuters)
Each evening at 1830 UTC, DW's editors send out a selection of the day's hard news and quality feature journalism. You can sign up to receive it directly here.