"When a little girl who is five or five-and-a-half starts undressing you, it's fantastic. It is fantastic because it's a game, an absolutely erotic-manic game." Today, no one would publicly utter such a sentence. When Daniel Cohn-Bendit said it on a talk show in 1982, he said he was aiming to provoke people. But neither the host of the talk show where he made the statement or the general public seemed to notice his comment.
At the time, Cohn-Bendit was a member of European Parliament for Germany's Green party, a position he still holds. Accusations of tolerating pedophilia in their ranks led the Greens to commission Franz Walter and Stephan Klecha, both of the Göttingen Institute for Democracy Research, to conduct an academic review of their party's history with the issue.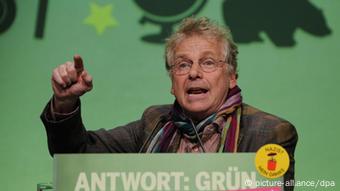 Cohn-Bendit is a prominent member of Germany's Green Party
The researchers published their initial results this week in the German daily "Frankfurter Allegemene Zeitung," showing that sexual relationships between adults and children occurred not only among the Greens but that they were tolerated and even politically supported in many other left-leaning and liberal groups.
Walter and Klecha found that the Greens made a case at a national party conference in 1980 for striking two sections of Germany's penal code that make sexual acts between adults and children under 14 illegal. Groups that were closely aligned with Germany's pro-business, free-market liberal FDP party also supported allowing sexual relations between adults and children.
Pedophilia and the sexual revolution
How could it have happened? "It was a time of major change," psychotherapist Jürgen Lemke told DW. The Greens founded themselves to rebel against conservative structures - a sexual and political release - they wanted to create a new system and turning their backs on authorities was just one of their demands.
"I think some people looked the other way and said: 'We're going to show the other parties how alternative and how open we are - that we have finally got past the Nazi era and accepting the sexual revolution," Greens founding member Eva Quistorp told DW.
Pedophiles also used the media to announce their preferences in public. Author Olaf Stüben wrote an article in 1979 titled "I love boys." The one-page article in Germany's left-leaning "Tageszeitung" newspaper called for a "sexual revolution" and pushed for legalizing sex with children and called pedophilia "a crime without a victim."
Pedophiles were the "freeloaders" of the sexual revolution and managed to get their views represented across society. "Those who study sexology should also to take a critical look their field's history," Lemke said.
Sexual abuse's serious effects on victims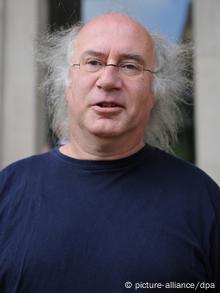 Political scientist Walter's research will continue another year
But not everyone let themselves get caught up in the revolution. Journalist and women's rights activist Alice Schwarzer was quick to come out against the movement. She said she had no problem with free and open sexuality - as long as it didn't harm anyone else. "There is an imbalance of power between adults," she said. "Children need to be protected."
Lemke has provided therapy to the victims of sexual abuse for more than 20 years. He said the effects of sexual abuse vary and can include psychological disorders, drug abuse and suicide. "The psychological development of these children is confused because of their contact with adults," he said. "Their development is not finished and when it is disturbed the children often cannot come to terms with the effects."
The wide political and social acceptance and the political decisions that accompanied it led to decades of child abuse, Lemke said. A shift in mentality did not occur until several cases of child abuse - especially in the Catholic Church - came to light in Germany in 2010.
Walter and Klecha's research on the Greens is scheduled to conclude at the end of 2014.