Looking for Fuchsia on the internet is like a scavenger hunt. Clues and trails here and there, but a complete picture is very hard to come by which only makes it more intriguing.
"Pink + Purple == Fuchsia (a new Operating System)." That was it. That was all the information Google provided when it gave the first hints of the project on a software platform for developers in 2016. What was it for? Nobody knew. Still, software developers got excited and it quickly made the rounds as the one operating system (OS) that could rule the Google universe and replace Android and Chrome OS on phones, netbooks and connected refrigerators.
Read more: Google owner Alphabet posts strong growth, beats expectations
"From the beginning, people believed it would replace Android," the technology journalist Daniel Herbig from German tech news publisher Heise Online told DW, "and people were confused about the sparse documentation." Google still hasn't officially announced Fuchsia or what it's for. Could it be the Android killer? Here's what we know about the mysterious Project Fuchsia.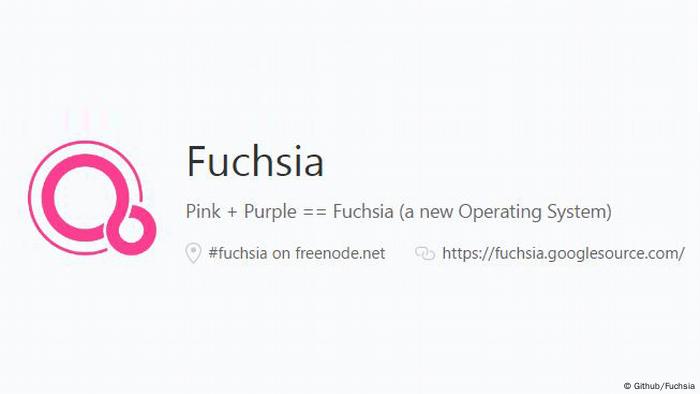 Android is causing trouble
The OS featuring the little green robot (or Android) is powerful and pervasive. Billions of smartphones around the world run on a version of it. Over 80 percent of new smartphones sold in 2018 run on Android. But too much power draws attention.
In fact, Android is so pervasive, that the EU thinks it is dangerous for competition and it recently slapped Google's owner, Alphabet, with a massive €4.3 billion ($5 billion) antitrust fine for using Android to force Google search and Chrome apps onto makers of mobile phones, ensuring the flow of advertising revenue, Google's main source of income.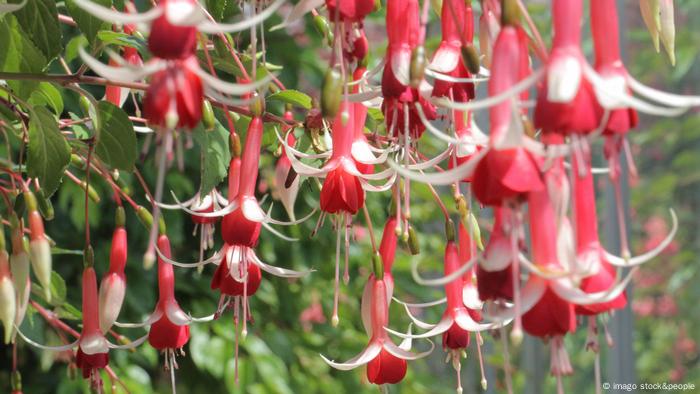 The fuchsia plant that lends Google's new operating system its name
On another legal front, Google is battling a billion-dollar lawsuit filed by software maker Oracle over the question of whether Google violated Oracle's intellectual property when it used its open source Java application programming interfaces (API) for Android. The Mountain View-based company has vowed to bring its case to the Supreme Court, after a federal appeals court declined to rehear the case that ended in a ruling against Google. Oracle is demanding $8.8 billion in damages.
Fuchsia isn't Android
Google isn't taking any chances with copyright law this time. The new operating system isn't based on Android — or even the popular open-source OS Linux that Android was built on — which the company made a point of letting people know in the headline of some more extensive Fuchsia documentation that appeared in spring of 2018, shortly after the court ruled against Google in the Oracle case.
Instead, Fuchsia is being built from scratch, without potential intellectual property problems. At the core lies a completely new kernel, dubbed Zircon. A kernel is the central unit of an operating system that works in the background and makes sure that hardware (hard drives, memory, etc.) and software work together smoothly.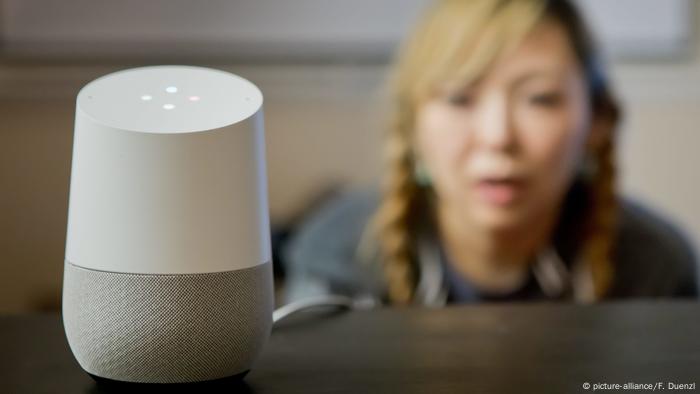 By focusing on devices like Google Home smart speakers, the company is preparing for the future of the internet of things
When current operating systems such as Android were developed, smartphones were still young. Today, there is an entire new world of connected devices such as autonomous cars, smart temperature controls and artificially intelligent assistants like Alexa and Google Assistant moving fast into our homes.
Read more: 'Google took my mother's role'
Ready for the Internet of Things
Starting a new OS from scratch is an opportunity to get ahead in managing the communication of these devices. And that's what Google is doing. Fuchsia is not just for phones, it's designed to work seamlessly between phones, tablets, computers, wearables and smart home devices. Digging through the code, one of the first devices programmers from website 9to5google were able to identify was a connected speaker. The website has characterized Fuchsia as an "assistant-first" project.
Security issues are only going to grow with the number of connected devices, so it's very convenient that Zircon, the unique kernel Fuchsia is based on, also allows Google more control over regular security updates. With Linux-based Android, it relies on hardware manufacturers to patch up security problems, but they are often reluctant to put in the work.
When will it see the light of day?
The project comes with a distorted fuchsia-colored infinity loop as a logo, giving the project at least some official look and feel. For a sense of the actual user interface, curious Fuchsia enthusiasts have run the skeleton OS on smartphones and it now also works on Google's Pixelbook. Functionality is very limited, with a lot of apps leading nowhere as of now. One noteworthy feature that already works: Fuchsia in its current form allows users to use apps side by side on a split screen and even combine them for parallel use.
This being Google though, the project may never become a real product for customers. The company has pulled the plug on nearly finished projects before. But, even if Fuchsia comes, it may take a long time.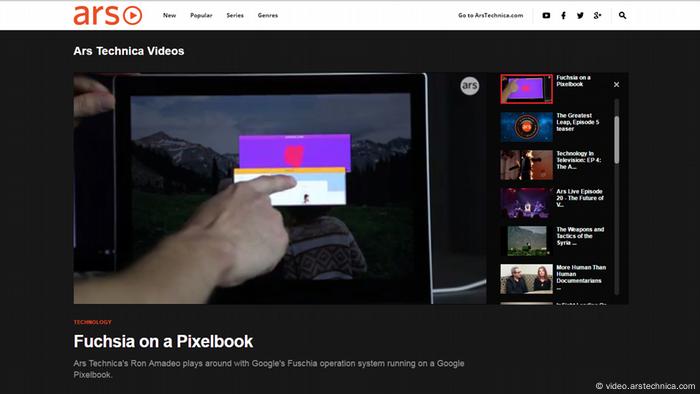 "Developing a completely new operating system is a huge risk," technology reporter Herbig said. "It's uncommon and will likely take many years." At two years, Fuchsia is still young in the life cycle of an OS. Android only rolled out five years after work on it started. Bloomberg recently reported ambitious plans from within the group of Fuchsia developers to replace Android in five years, although an official road map hasn't been signed off on by company CEO Sundar Pichai.
Officially, Google counters these replacement claims with halfhearted denials. A spokesperson referred DW to a 2015 blog post by Hiroshi Lockheimer. The software developer responsible for Android and Chrome OS had written that there were no plans to replace Chrome OS with Android when such rumors first appeared. Follow-up questions remained unanswered.
Google continues to keep the project mysterious. Maybe because the company itself hasn't got a plan for Fuchsia yet, or maybe to keep the scavenger hunt interesting so people like me will continue to write about it.