Several police officers have been injured during riots and looting in Stuttgart, one of Germany's biggest cities. Dozens of small groups of people threw stones at authorities early Sunday morning in the city center, smashing cars and breaking shop windows.
A police spokesperson described the scene as being "completely out of control," and said it had devolved "into real riots." Twenty people were arrested.
Police said the riots happened after police conducted checks in the city center related to suspected drug dealing. Several groups then ganged up on police and started to threaten the officers. Police were "confronted in an extremely aggressive manner, attacked and injured," a police report said.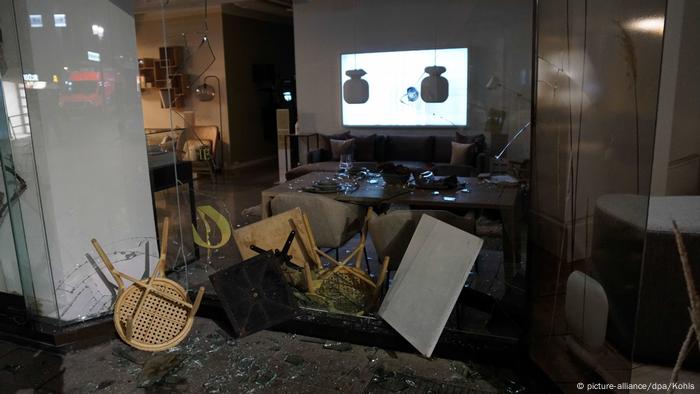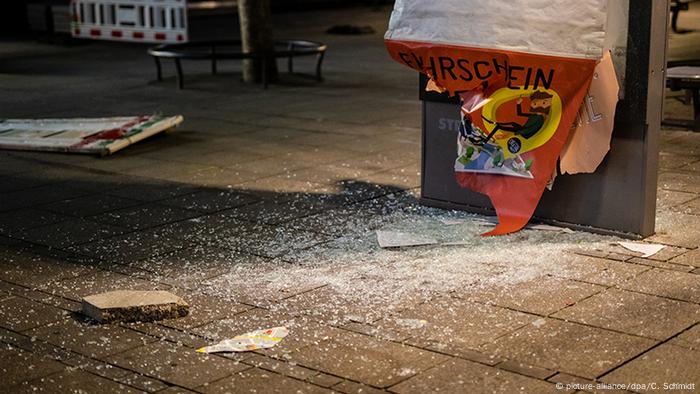 Shortly after 3 a.m., the situation appeared to have calmed.
Authorities said several hundred people were involved in the riots, which took place in the Stuttgart's central shopping district and lasted for several hours. Several businesses and vehicles were damaged.
Later Sunday, Mayor Fritz Kuhn wrote on Twitter that he was "shocked about the violent outbreak." He said it was "a sad Sunday for Stuttgart" and that authorities would analyze the situation "thoroughly." He retweeted a video from regional public television SWR that shows some of the violence.
Stuttgart is the capital of the state of Baden-Württemberg, and State Premier Winfried Kretschmann also condemned what he called the "brutal outbreak of violence."
"These actions against people and things are criminal acts that should be prosecuted and brought to justice," he said. "We can't remain unmoved by the pictures from downtown Stuttgart."
Kretschmann added that his thoughts were with the injured police officers and others injured in the rioting. The facts need to clarified and the people responsible should be identified as swiftly as possible, he said.
ed, kp/ng (AFP, dpa)
You can subscribe to DW's newsletters here: