German Foreign Minister Heiko Maas said on Wednesday that the construction of a memorial commemorating the suffering of the Polish people at the hands of the Nazis during World War II would likely begin during the next parliamentary term.
A group of experts commissioned by the Foreign Ministry on Wednesday presented their concept for a memorial that should serve as a "place of remembrance and of encounters with Poles," as the German Bundestag put it when signing off on the idea last October by a broad majority.
The site should "warn, inform and educate," the commission wrote in its plans.
Maas said the laying of the foundation stone would mark a "gesture to the Polish victims as a step that brings the culture of remembrance in our countries closer together."
The concept will require formal approval from the new parliament after this month's election, though that is likely to prove a formality.
The project has been discussed for years and the Bundestag decision last year "pacified a long debate, some of which was very controversial," Rolf Nikel, who leads the 16-member German-Polish commission to create the memorial site, said.
Some critics argued it unwise to focus on one particular country, or that other Nazi victims could be pushed to the background.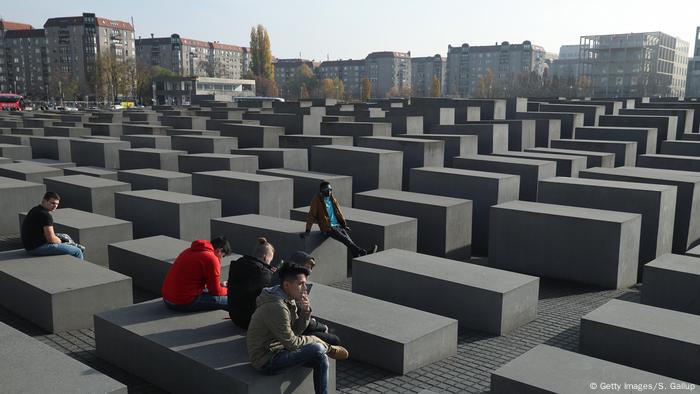 The Monument to the Murdered Jews of Europe is the best known of a number of memorials in Berlin
It would follow similar memorials to the Jewish, gay, Sinti and Roma communities around the country.
Maas said the Nazi occupation "still haunts many people in Poland" with their "destruction of entire cities and mass murders."
Two possible locations suggested
It will be focused on memorial but also on education, with exhibitions shedding light on the occupation and relations between the two countries. People from Germany and Poland will be brought together with educational programs, conferences and eyewitness talks.
Nikel, a former German ambassador to Poland, said the memorial would become a "fixed point... physically: in the center of Berlin, and spiritually: in the culture of remembrance in our society."
The commission suggested the former Kroll Opera House south of the Federal Chancellery in Tiergarten or the plot of land next to the ruins of Anhalter Bahnhof train station on Askanischer Platz as possible sites for the Berlin memorial.
The Nazis invaded Poland on September 1, 1939, prompting France and Britain to declare war on Germany soon after, starting what would become World War II. Roughly 6 million people were killed in Poland during the brutal 5-year occupation, around half of them Jews, almost all of Poland's Jewish population.
jc/msh (dpa, AFP, AP)