Stephan Mayer, parliamentary state secretary in Germany's Interior Ministry, which is headed by Bavaria's Horst Seehofer, said Monday he expected an urgent law change to deny passports to what he termed jihadis with double citizenship.
In remarks to the Funke media chain following Sunday's arrests of six suspected Islamists in Berlin, Mayer also hinted that Georgia and Armenia could be added to Germany's list of countries where would-be asylum seekers are presumed safe.
Read more: Arrests coincide with Berlin marathon
Mayer, like Seehofer, belongs to Bavaria's Christian Social Union (CSU) which forms part of Chancellor Angela Merkel's conservative bloc within her new coalition government with center-left Social Democrats (SPD).
Numbers vague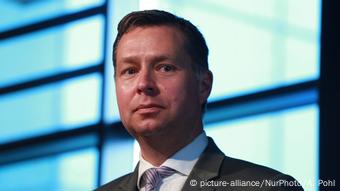 Mayer: Jihadis among German dual nationals
The Bonn-based Center for Political Education (bpb) says census figures on Germans who hold second or more passports are inexact, ranging from 1.9 up to 4.3 million.
Topping the list are dual German citizens with Russian, Polish and Turkish statehood.
The sum includes 1 million resident young adults who since a slight citizenship liberalization in 1999 have opted for German statehood by renouncing the nationality of non-German parents.
Confiscate passports
Mayer, previously a strident "law and order" advocate for Merkel's conservative bloc in the previous Bundestag parliament, told the Funke Media Group Monday that confiscation of German passports of alleged jihadis was his "pressing goal."
Seehofer, who recently took office in Berlin as Bavaria girds for a regional poll due in October, has often urged Merkel to win back voters who defected to the far-right Alternative for Germany (AfD) in Germany's federal election last September.
The AfD's program includes calls to retract German citizenship within 10 years of its acquisition in cases of "substantial criminality," "participation in a terror organization" and "belonging to criminal clans," even if the person ended up stateless.
Citizenship deprival outlawed
Article 16 of Germany's Basic Law states that "No German may be deprived of his citizenship. Citizenship may be lost only pursuant to a law, and against the will of the person affected only if he does not become stateless as a result."
A key advocate of this during the constitution's drafting in 1948 was Hermann Mangoldt, a Christian Democrat and jurist from what is now Germany's northern region of Schleswig-Holstein.
Mangoldt sought to block any repeat of the 1933 Nazi-German denaturalization law that was used; for example in 1936 to strip then-exiled author Thomas Mann and his wife Katia of their German citizenship.
Denial sometimes allowed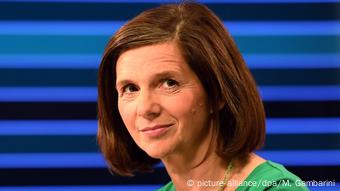 Göring-Eckardt: Education better than penalties
Germany's current Passport Act, however, does allow German authorities to deny the issuance of a passport to a German applicant in situations likely to endanger national security, avert prosecution or avoid tax obligations.
Opposition Greens parliamentary group co-leader Katrin Göring-Eckardt described as "important" a call from the Central Council of Jews in Germany to tackle anti-Semitic behavior among migrants.
Current law must be consistently applied, she said, but added that education to change attitudes rather than tougher penalties was more effective.
ipj/jil (AFP, KNA, dpa)