The Greek parliament voted unanimously to make the information contained in the Bad Arolsen archive public. Greece is the last of the archive's 11 governing countries to approve amending the treaty governing the Nazi-era documents.
France voted in favor of the changes last week, and the US, Israel, Britain, Belgium, Luxembourg, the Netherlands, Poland, Germany and Italy agreed to the amendments earlier this year.
Much of the digital information kept in the archive has already been transferred to national Holocaust repositories in countries such as the US and Israel, but previously this information was only available to Holocaust survivors and their families.
The digital transfers should be completed by the end of 2007, officials said. Eventually, the information will also be made available to the public via the Internet.
The archives, which is overseen by the International Tracing Service (ITS) -- an arm of the Red Cross -- consist of up to 100 million digital pages of information. This is divided into separate collections covering detention records, forced and slave labor, and displaced persons as well as an index containing around 17 million names.
Firsthand documentation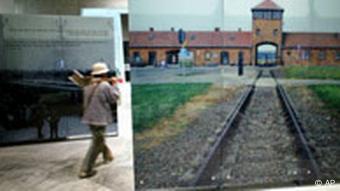 The archive's contents can help educate people about the Holocaust
The archive in Bad Arolsen north of Frankfurt helps tell the individual stories of some of the six million Jews who were murdered by the Nazis. Survivors of Nazi concentration camps have used information stored in Bad Arolsen to claim pensions and get compensation. In addition, families have combed the archives in search of information about what happened to loved ones during the war.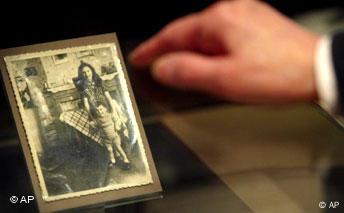 The archive tells the stories of individuals killed by the Nazis
The United States led the campaign to open the archives to researchers and the general public, arguing that it needs to happen before the last Holocaust survivors die. Ambassador J. Christian Kennedy, the U.S. special envoy for Holocaust issues, has spearheaded efforts to open the archive to the public.
"This is an enormously important evolutionary process," Kennedy told the Associated Press in a telephone interview.
"We have now come to the end of the political and diplomatic part of the process," he said from Thessaloniki, where he was meeting with Greek officials and representatives of the Jewish community.
Painting a picture of the Holocaust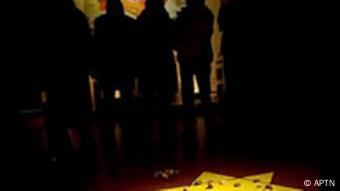 The information will be sent to national Holocaust repositories
With its Gestapo reports, victim testimonials and other firsthand sources, the archive provides an amazing amount of information about the minutiae of life and death in World War II concentration camps.
The archive materials are so complex that for the time being, people will still have to rely on the archivists, Kennedy said.
"But it is a step toward searchable, digital databases that will be very important," he said.
Experts hope historians and descendants of victims can use the information to get a better understanding of what happened to individuals during the Holocaust.