Organizers of the festival, which was founded by actor and director Robert Redford and runs in Park City, Utah from Jan. 20-30, said that starting next year foreign films will get the same billing as their US counterparts.
"We have always had an international component, but from next year they will enter a jury competition," a festival organizer told AFP news service. "We wanted to give world cinema more emphasis and have now put it on par with the American dramatic and documentary competitions."
Organizers unveiled 16 films each in the competitions for independent US dramas, American documentaries and world cinema features, as well as 12 entries for world cinema documentaries.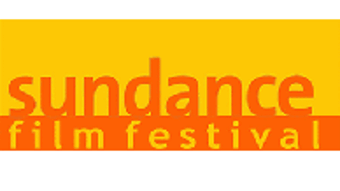 Sundance Film Festival Logo
The 12 films in the world cinema documentary section, which bring true stories from strife-torn countries such as Iraq, Chechnya, Israel and Rwanda to the screen, are frequently dark, organizers said.
"As one might expect, a number of films explore the human costs and response to war and conflict in regions throughout the world," said Sundance Film Festival Director Geoffrey Gilmore.
"Grizzly Man"
The German entry in the world documentaries category is directed by Werner Herzog and called "Grizzly Man." It recounts the life and death of Timothy Treadwell, an amateur grizzly bear expert and wildlife preservationist. Treadwell and his girlfriend were attacked and killed by a grizzly in October 2003.
Other world documentaries recount such diverse tales as that of war-ravaged Iraq's most famous pianist, "The Liberace of Baghdad" by British director Sean McAllister about pianist Amir Peter; child casualties of the Russian and Chechen war; the unsolved disappearance of an Aboriginal leader, and the Rwandan genocide.
Dutch documentary "Shape of The Moon" is about the life of three generations of an Indonesian family, while the French-Israeli production "Wall," tells of Israel's controversial security wall separating it from the Palestinian territories.
"The Forest for the Trees"
In the world cinema dramatic competition, the German entry was directed by Maren Ade and is called "The Forest for the Trees" ("Der Wald vor Lauter Bäumen"). Ade, a graduate of Munich's TV and Film Academy (HFF), tells the story of a young woman who leaves her small town to start a teaching career.
While hoping to win over her students with alternative methods and bright-eyed optimism, she soon realizes that what they really need is a taskmaster instead. At the same time, she is trying to find love and ends up seeing her life's plans disintegrate before her eyes.
Other films set to be screened include "The Hero," an Angolan-French film telling of a survivor of Angola's protracted civil war, and Denmark's "Brothers," from director Susanne Bier, which looks at the story of two brothers who are sent to war in Afghanistan.
The 32 feature films competing were selected from among 2,613 movies submitted for consideration, including 1,385 US films and 1,228 international offerings.
Growing "Hollywood-ization"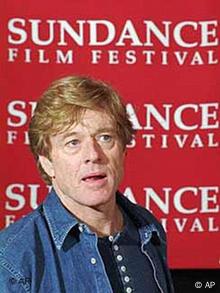 Robert Redford at a press conference for the 1996 festival
Redford (photo) launched the festival in 1981 as a small affair that gave non-mainstream filmmakers a rare forum at which to exhibit their work. It was ruthlessly shunned by Tinseltown at the time.
But in recent years there has been growing criticism of the "Hollywood-ization" of Sundance that attracts the movie industry's good and great in search of buying up films by independent talent.
Hidden jewels are what has made it increasingly important to the industry since the 1989 global sensation caused by the premiere here of the smash hit small film "Sex, Lies and Videotape."
Other small pictures that debuted at Sundance and went on to achieve huge success include Quentin Tarantino's "Reservoir Dogs," and the dark Scottish film "Trainspotting."