Martin Winterkorn, the disgraced ex-CEO of world-dominating German carmaker Volkswagen, is unlikely to answer for his responsibility in the Dieselgate affair before a US court — despite being charged with conspiring to mislead US environmental regulators this week.
This is down to a basic principle of international law about sovereignty over one's own citizens that Germany is not shy about invoking in certain situations — and which the country has seen fit to enshrine in Article 16 of its constitution, or Basic Law, which reads:
"No German may be extradited to a foreign country. The law may provide otherwise for extraditions to a member state of the European Union or to an international court, provided that the rule of law is observed."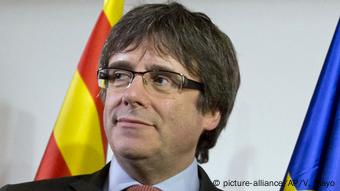 Catalan separatist Carles Puigdemont has escaped extradition to Spain so far
And Germany is far from the only country that forbids the extradition of its own citizens — others include China, Russia, France, Japan and Brazil.
Nor is the process relentless and automatic, even once charges have been filed. To get a court in another jurisdiction to hear its concerns, the court must submit a judicial order. That requires a treaty between the governments of the two jurisdictions, (though in some countries, like Germany, an extradition agreement is not a prerequisite for an extradition). In the case of the US, there is a bilateral agreement.
Read more: Martin Winterkorn must come clean
Extradition conditions
Even so, in Germany certain basic criteria must be fulfilled for a German court to even consider the extradition of foreign nationals from its soil. These include:
- The alleged offense must be a crime in Germany, too (a question that has become relevant in the case of Catalan separatist leader Carles Puigdemont,who is accused of rebellion in Spain, which is not explicitly a crime in Germany).
- The suspect cannot be in danger of being tortured or other mistreatment.
- The suspect cannot be in danger of receiving the death penalty.
In addition, a German court might refuse extradition if there is evidence that a country is pursuing a suspect for other crimes not made explicit in the official charges.
Here again, Germany is not the only country to commit to such principles: A possible death penalty, for instance, would forbid extradition from most European countries, as well as Canada, South Africa, Australia and New Zealand. Meanwhile, a risk of torture is considered a bar to extradition by the European Court of Human Rights — though this risk has often been difficult to prove legally.
And yet, all of this does not necessarily mean that a suspect will escape scot-free, since crimes can be prosecuted in Germany, even if they were committed abroad.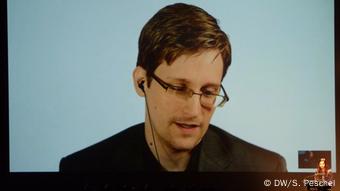 Edward Snowden remains in Moscow, not being extradited
The fog of extradition
There is no international multilateral extradition agreement, and no country in the world has agreements with every other country. The US, for instance, has no agreement with Russia or China. This, in effect, means that extradition is a complex patchwork of principles and opaque diplomatic relationships.
It also means that high-profile cases often end up mired in suspicion and conspiracy — Julian Assange spent over five years holed up in the Ecuadorian embassy in London while being sought for extradition by Swedish authorities for questioning in a rape investigation. That investigation has since been dropped, but he remains holed up because the London police still want him for breaching his bail conditions. He also remains convinced that there is a secret US grand jury indictment against him for his WikiLeaks platform, and his lawyer says the UK government has refused to confirm or deny whether Washington has an extradition request out for him.
A similar fog of uncertainty hangs around the case of NSA whistleblower Edward Snowden, who has been granted temporary asylum in Russia, and is charged by the US with violating the Espionage Act — and yet no formal extradition proceedings have been initiated.
For some of history's most legendary criminals — such as drug barons like Joaquin "El Chapo" Guzman and Pablo Escobar — it was extradition outside their own sphere of influence that proved to be their biggest fear. In the words of Escobar, "better a grave in Colombia than a cell in the United States."