Founded in 1988 by current director Michael Herrmann, the Rheingau Music Festival has evolved to become one of Europe's major music events. This year the festival is spread across 40 venues from Wiesbaden to the central Rhine valley in a 38 kilometer (23 mile)-stretch along the river. This hilly wine region, with its many castles and palaces, is also a popular tourist destination.
The main concert sites include the monastery at Eberbach, Johannisberg Castle, Vollrads Castle, the Wiesbaden Spa House and several wine-growing estates.
From start to finish
The first of the festival's 170 concerts was held on June 23 in the basilica of Eberbach Monastery with the Israeli conductor Eliahu Inbal leading the hr (Radio Hesse) Symphony Orchestra in works by Hector Berlioz and Giacomo Puccini.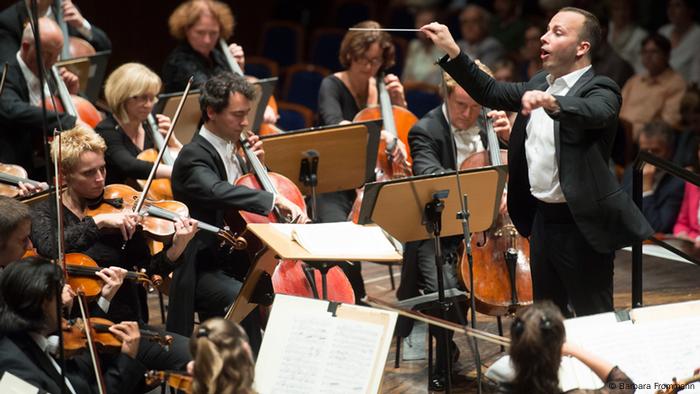 Yannick Nezet-Seguin with the Rotterdam Symphony Orchestra
It's in that same Cistercian abbey that the fest will draw to an end after a ten-week run. At the final performance on September 1, the Rotterdam Symphony Orchestra will perform Mozart's "Haffner" Symphony and Bruckner's "Romantic." On the podium will be Canadian Yannick Nezet-Seguin, who describes this music festival as "full of variety and different artistic approaches."
It will be a double farewell: After ten years as principal conductor, Nezet-Seguin is leaving the Rotterdam musicians to concentrate on his future responsibilities as music director at New York's Metropolitan Opera.
Blazing its own path
Some of the festivals in Germany's dense music landscape rely on the strength of touring artists who perform more or less the same program at every stop. Going against the grain, the Rheingau Festival offers exclusive attractions including five musical cycles in the current season – presenting Mozart's and Beethoven's complete violin sonatas, all four of Schumann's symphonies and all of Bach's six Brandenburg Concertos.
Performers include violinists Isabelle Faust and Frank Peter Zimmermann, pianists Alexander Melnikov and Martin Helmchen and the Deutsche Kammerphilharmonie (German Chamber Philharmonic) from Bremen with its principal conductor Paavo Järvi. Finally, Johannes Brahms' three piano trios will be presented by the megastar lineup of violinist Leonidas Kavakos, cellist Yo-Yo Ma and pianist Emanuel Ax.
Six programs revolve around the world's best-known contemporary oboist, Albrecht Mayer. Australian Brett Dean – at age 56, one of the most performed composers of his generation – has set up a number of concerts at the festival, and the playbill also includes five famous jazz trios.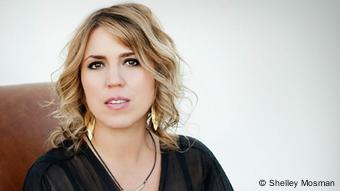 As an improvisor in an array of "classical" styles, Venezuelan pianist Gabriela Montero is a singular talent
This year's Artist in Residence is the German operatic, concert and lied singer Annette Dasch. A familiar German television host, Dasch features in six events with music from Ludwig van Beethoven to Franz Lehar.
Pianist Helene Grimaud, jazz trumpeter Till Brönner and Gabriela Montero, the genius of piano improvisation, are among the musicians who perform repeatedly at the Rheingau and in the current season as well.
Composers in focus
In this year, which marks the centennial of the birth of American composer and conductor Leonard Bernstein, his life and music are being commemorated everywhere, including at the Rheingau Music Festival. Director Michael Hermann was a personal friend of Bernstein's. Seven Rheingau events are dedicated to Bernstein – among them a screening of his musical "West Side Story" to live music.
A hundred years have also passed since the death of Claude Debussy, the French composer who cast aside convention to create a revolution in sound. He is the focus of six concerts.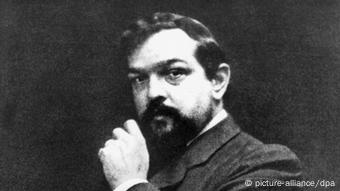 Pure inspiration: the music of Claude Debussy
At fourteen events, the podium will be turned over to young musicians: "Next Generation" includes formats like a "Classical Marathon" and "Young Master Pianists of the Russian School." Eight "Expedition Sound" concerts will showcase genre-bending musicians from different cultural backgrounds.
Ebb of public funding, flow of corporate underwriting
Unusual – at least by German standards – is the Rheingau Music Festival's funding model: From the outset, it received no public support. Roughly half the current budget of about €8 million ($9.36 million) comes from corporate sponsors, the other half from ticket sales. Last year 92 percent of the available tickets were sold, and 103 of the concerts were sold out.