Francois Fillon had been on course to win the French presidency two years ago, before revelations published by the investigative newspaper Le Canard Enchaine in January 2017 shattered his credibility.
The newspaper published allegations that his wife Penelope Fillon had been paid €680,000 ($725,000) as a parliamentary assistant to her husband between 1986 and 2013, without ever working at the National Assembly. The couple's two sons were also linked to fake jobs in parliament between 2005 and 2007.
Fillon's support plummeted to third place as a result of the scandal, paving the way for newcomer Emmanuel Macron to beat far-right leader Marine Le Pen in the May 2017 run-off vote.
Fillon denies charges
Investigative judges have recommended the conservative Republican politician be tried on charges of embezzling public money, misuse of corporate assets, conspiracy and failing to comply with transparency rules, judicial sources said.
Fillon has denied the charges, condemning them as a smear campaign orchestrated by political rivals. He can appeal the decision to put him on trial.
His lawyer, Antonin Levy, told AFP on Tuesday that news about the trial had been leaked to the press before his client had been informed. "It demonstrates how this investigation has been carried out and we will react to the facts once we have seen the document ourselves," he added.
Others charged
Fillon's Welsh-born wife Penelope faces lesser charges of complicity in the misuse of public money and conspiring to misuse corporate assets.
She had also been paid a monthly salary by a magazine owned by a billionaire friend of the couple, La Revue des Deux Mondes. However, the editor said he had never seen her. Fillon himself admitted taking an interest-free loan of €50,000 euros from the magazine's owner Marc Ladreit de Lacharriere, without declaring it to a transparency watchdog, according to AFP.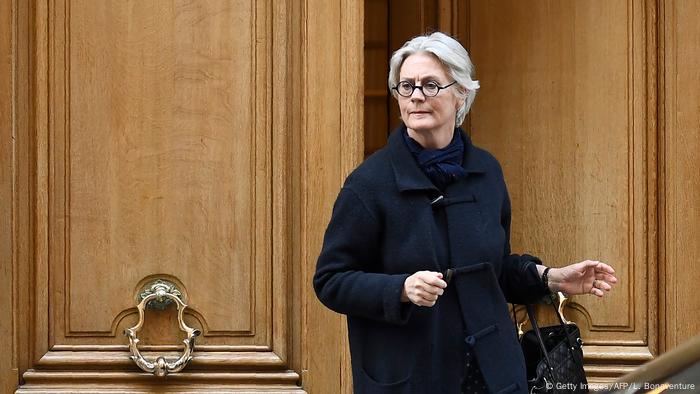 Penelope Fillon
Marc Joulaud replaced Fillon in the National Assembly while Fillon served as prime minister under President Nicolas Sarkozy from 2007-2012. Joulaud then moved on to the European Parliament as a deputy, until the end of his mandate this month.
Joulaud will also stand trial for misuse of public funds, Le Monde reported. Joulaud also employed Penelope as a parliamentary assistant.
cw/jm (AFP, AP, dpa)
Each evening at 1830 UTC, DW's editors send out a selection of the day's hard news and quality feature journalism. You can sign up to receive it directly here.