Football has been hit hard by the release of confidential information in recent years and, though the integrity of what takes place on the pitch largely boils down to debates pertaining to the implementation of video technology, the sports' reputation off the pitch continues to be stripped bare.
Football Leaks' documents have contributed to tax-evasion convictions by Spanish tax authorities, as well as the recent rape allegations against five-time world player of the year Cristiano Ronaldo (pictured above).
Read more: FIFA president Gianni Infantino concerned about latest FIFA hack
The Football Leaks website, created by anonymous whistle-blowers from Portugal, first went online in 2015. In 2016, a trove of emails, contracts and private messages were obtained exclusively by Der Spiegel, and the German news magazine has sought to deal with the volume of information it's received by sharing it with an investigative reporting consortium called European Investigative Collaborations.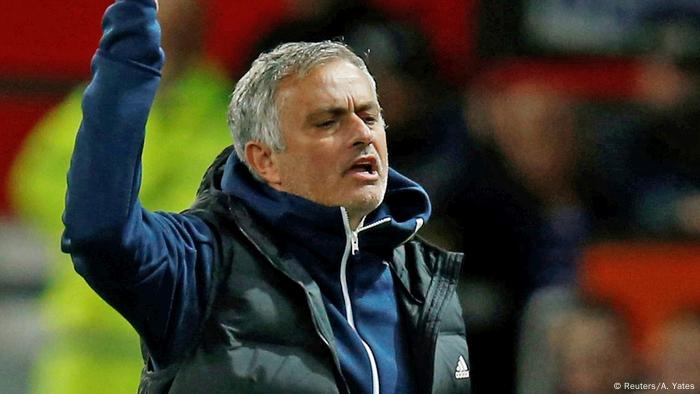 Manchester United manager Jose Mourinho was hit hard by allegations of tax fraud from his time with Real Madrid.
Through the EIC network, which consists of several mainstream European media outlets, it has released details on the financial arrangements in what its website refers to as "the largest leak in the history of sport."
"1.9 Terabytes of information and a total of 18.6 million documents. Over 60 journalists in 12 countries are involved in the project, working for over seven months to reveal corruption among top officials, clubs, agents and players.
"The project also investigates those behind the scenes and the dirty deals that turn the beautiful game into an industry that extracts millions in cash.
"We reveal how agents, intermediaries and club officials are perverting sporting ethics and tax regulations to maximize their access to the riches generated from football, at the expense of the quality of the game, the development of talent and the wishes of the fans."
Der Spiegel's video teaser, posted on social media on Friday, suggests that "Football Leaks" is set to resurface.
Pictures of the likes of Lionel Messi, Mesut Özil and Ronaldo are accompanied by buzz words such as "corruption," "egoism" and "lies." At one point the official Bundesliga logo is displayed with marionette like strings attached. For now the soccer world waits with bated breath for the next installment of Football Leaks.
The EIC's groundbreaking investigative journalism has exposed a lack of transparency in football already. The question now is how far reaching will the shock waves of their "new revelations" be?