Ask Christian De Faria what he thinks about partnering with Facebook to bring Internet access to millions of Africans living in rural areas, and his answer will be very different than it was a year ago.
"If you had asked me one year ago what I think about Facebook, I would have said it was like Beauty and the Beast," said De Faria, the chief executive at Airtel Africa, a network operator. "But I think the beast is becoming more human."
His comments came during a panel discussion with Facebook's CEO and chairman, Mark Zuckerberg, during the Mobile World Congress in Barcelona on Monday.
The social media giant has been encouraging telecom operators around the world to invest in infrastructure necessary to connect billions of people living in remote areas to the Internet, drawing the ire of some of its partners.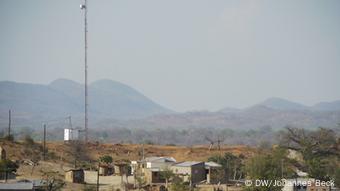 Facebook wants to get Internet to the developing world
Digital inclusivity
That goal - providing affordable, reliable connectivity - is what people in industry circles refer to as digital inclusivity. And many view it as a fundamental staple of modern society that should be guaranteed and protected by governments.
Facebook uses its own services as leverage when trying to convince local operators to invest in new infrastructure, maintaining that once users get a taste of what it's like to have Facebook, they'll come back for more and book data plans.
But the social media giant's efforts come amid grumblings from some telecom companies, which contend that Facebook is profiting on their dime - and at their expense. Many operators in the developing world still make most of their money charging for phone calls and text messages, but Internet companies often allow users to bypass those fees via apps such as Facebook Messenger or WhatsApp.
"This is a kind of point of tension between the operator company and Facebook," said Jon Fredrik Baksaas, president and CEO of Telenor Group, who was also on the panel.
If you build it, they will come
But Zuckerberg used his appearance at this year's Mobile World Congress to strike a conciliatory note, praising operators for evolving with the times as more users access the Internet through their mobile devices.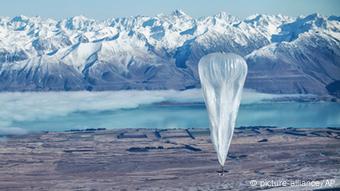 Google is experimenting with 'Internet balloons'
"The overall feedback that we've heard is that it works. It grows the Internet, it grows their business," Zuckerberg said. "As more people start getting exposure to the Internet, more people are upgrading to paid data than will continue using the free services."
In many emerging markets where there is a ravenous appetite for cellular data, social media sites - and Facebook in particular - are entry points for many people who have never been online before.
That's why big Internet companies are so eager to bring up the number of people online from its current level of 40 percent of the global population. The fact is, most people who access the Internet from their mobile phones are not in the West. In Kenya, for instance, 99 percent of people use their mobile phone to get online, one industry expert here said.
That makes emerging markets attractive for firms like Facebook and Google, both of which have come up with their own strategies to complement telecom companies' investments in network infrastructure.
But rather than expand their foothold on the ground, the tech giants have taken to the air - or to be more exact, the stratosphere.
Facebook is pursuing the idea of beaming broadband Internet to some of the most remote places on earth by satellite. Both Facebook and Google are talking about using solar powered drones to do the same. Google has even begun experimenting with hot air balloons.
Earlier in the day, Sundar Pichai, a senior vice president at Google, said the balloons would function as "floating cell towers," and help to build a backbone for physical telecom infrastructure on a large scale. "No one company can do this," Pichai said.