The UN-backed Libyan administration wanted 800 million euro ($860 million) in equipment to help it curb the number of migrants crossing into Europe by land and sea, Italian daily Corriere della Sera said on Monday. The list of requests reportedly included helicopters, boats, radars and land vehicles.
While the EU states did not immediately grant Tripoli's request, there was "a total and absolute commitment" to approving "very significant investments," Italian Interior Minister Marco Minniti told reporters.
Foreign Ministers from Algeria, Austria, France, Germany, Italy, Libya, Malta, Slovenia, Switzerland and Tunisia all attended the Rome meeting, with EU Migration Commissioner Dimitris Avramopoulos and several other top officials also joining in. The nations are seeking to create a joint framework which would limit the flow of immigrants to Italy, similar to last year's deal between the EU and Turkey.
At the end of the talks, the delegates urged tighter cooperation and more information sharing, as well as fighting the root causes of migration and strengthening borders.
'Common will' but no solution
With Turkey working to limit migration and the Balkan route closed off, Italy remains the best option for immigrants to reach European shores. In recent months, Italy has faced a sharp rise in newcomers and the number of boat arrivals surged about 50 percent compared to the same period last year. Thousands of migrants have already died at sea since the recent influx started in 2015.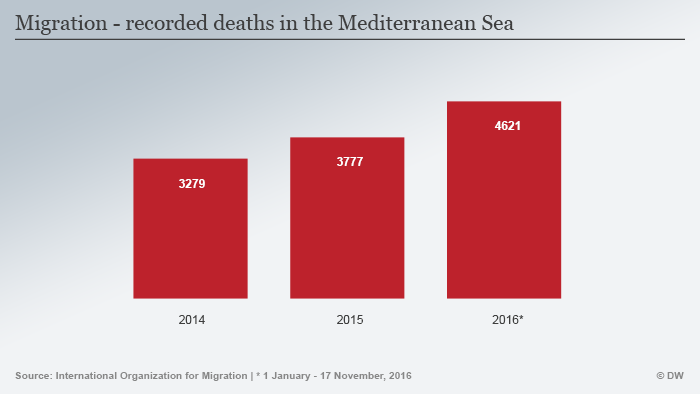 "Naturally we haven't resolved the problem because it's clear no one has the definitive solution to the problem in their pockets," Interior Minister Minniti said after the Monday summit. "But we have a common will. And this common will has a common objective: to not chase or suffer illegal migration but govern it."
Libyan sailors training in EU
One of the ideas, according to Minniti, would be to set up refugee camps of Libyan soil which would be managed by Tripoli but supported by the EU and the UN, in "full respect of people's rights." According to the minister, the migrants would be able to seek asylum in Europe from the camps.
However, critics of the initiative point out that Libya is still torn apart by fighting between rival governments and factions and that insuring migrants' safety would be a huge challenge.
Last month, the EU agreed to train the Libyan coast guard and provide it with patrol boats, 90 of its service people have already started training in Europe. Rome is also preparing to send 10 coastguard boats to Libya which it seized in 2011.
According to the European Commissioner for Migration, Dimitris Avramopoulos, the EU has already allocated 200 million euros to combat the migrant crisis in the central Mediterranean. Around 90 million from that sum would be allocated to Libya.
dj/kms (AFP, AP, dpa, Reuters)