Roughly 12 million people in the European Union have overstayed their visas. Most entered the 27-nation bloc as tourists and simply never left.
Many of these illegal immigrants clean houses or work as cooks, nannies or handymen. Yet how they are dealt with varies greatly between EU countries.
In an effort to have illegal immigrants treated equally across the bloc, EU justice and interior ministers agreed on controversial deportation rules Thursday, June 5. Before taking effect, the law will need to be passed by the European Parliament, which is scheduled vote on the measure later this month.
"Thanks to this directive, returning those we want to get rid of will be easier in the future," German Secretary of State Peter Altmaier said Thursday.
Visa crackdown expected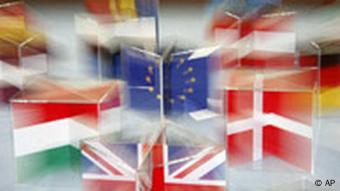 The EU wants to harmonize deportations
The so-called EU Returns Directive sets detention limits, regulates the deportation of illegal migrants to their country of origin and clarifies rules on access by non-governmental organizations to EU detention centers.
The EU Returns directive will target those who have overstayed their visas, which make up the biggest category of illegal immigrants in the 27-nation bloc. Most of these illegal immigrants are from China, Africa and Latin America. But they also include citizens from neighboring countries such as Ukraine or people from the US and Japan.
Most have entered Europe on a tourist visa, found a job on the black market and have become relatively integrated.
Detention lengths to be harmonized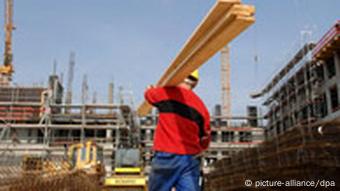 Some immigrants have overstayed tourist visas to work
Under the measures, an illegal immigrant will have two options: "return" home or face "removal." Any immigrant forced to leave will be banned from Europe for five years.
Authorities will also be able to hold individuals for six months. That time can be extended to 18 months if authorities can show the person is likely to run away or if the home countries are slow to provide documents.
Currently, illegal immigrants in Europe who are arrested and taken to detention camps are often held for more than a year before being deported. But in some countries, the wait is much longer. Germany has no upper limit for holding asylum seekers. And in Malta, some foreigners had been in detention for more than five years.
While immigrant advocacy groups welcomed the limits, many feel 18 months is too long. They are also upset that the new rules don't make free legal aid available to all detainees. Instead, that will be left up to individual countries.
Under pressure to expel immigrants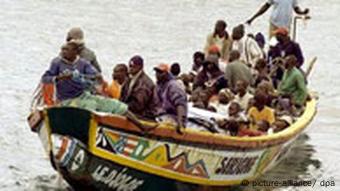 Some countries want a crackdown on migrants
The debate on the Return Directive comes at a sensitive time for Europe, with some governments seeking to crack down on the seemingly unstoppable flow of migrants from Africa and Asia.
In Italy, for instance, where an estimated 100,000 people enter the country illegally each year, the conservative government of Prime Minister Silvio Berlusconi wants to speed up expulsions by making illegal immigration a crime.