German carmakers are still trying to defend diesel as the future of driving despite a damaging scandal that saw Volkswagen and other respected brands admit to cheating emissions tests, transport analysts say.
On the one hand, the sector has just promised to retrofit 5 million vehicles in its home market, standing firm in the belief that diesel is a cleaner alternative to petrol engines, and that the issue can be fixed by modifications to exhaust filter systems.
Risk from new players
But on the other, Dieselgate - which saw VW set aside 22.6 billion euros ($26.7 billion) globally to pay compensation to car owners and fines to governments - is forcing the German car industry to face head on the huge threat from new industry players and technologies, just as several countries are determined to ban diesel altogether.
"They don't even know what to do at the moment. It seems that they have a strategy to defend diesel instead of making new inroads," Professor Ferdinand Dudenhöffer, Director of Germany's Center for Automotive Research, told DW.
He warned that Germany was up to four years behind in new engine technologies due to the auto industry's "reluctance to take bold steps into the future," while continuing to push the benefits of diesel.
Dieselgate itself has taken several twists and turns since the revelations first emerged two years ago. Similar emissions cheating allegations have been leveled at Daimler, which manufactures Mercedes-Benz vehicles, along with BMW, and VW's luxury brands Audi and Porsche.
Read more: How eco-friendly are electric cars?
As hip, young start-ups like Tesla mop up all the positive media attention for their electric and hybrid cars, and Chinese automakers chomp at the heels of the traditional players, Germany is under intense pressure to play catch-up and to speedily repair its damaged reputation following the worst crisis in the sector's 80-year history.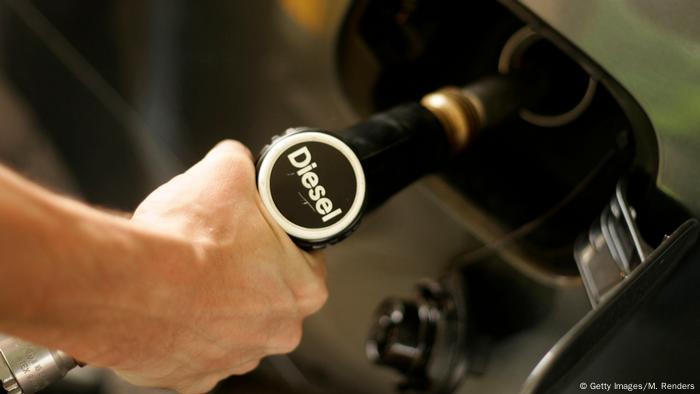 Sales of diesel vehicles have fallen dramatically since the emissions scandal erupted in 2015
Missing return on investment
Christoph Stürmer, Lead Transport Analyst at PwC Autofacts, explained how Germany's car giants have made considerable investment in diesel at their production plants in recent years, due to the strength of their market position, particularly in Europe. But they've yet to see the full fruits of that investment.
"And if the payback is not likely to come due to a shift in market demand, that is rather painful," he told DW.
Stürmer defended the German carmakers' strategies to date, insisting they've been reluctant to change their business models because profits from their conventional technologies have been so huge.
"There is no lack of technological progress and research and development by any (German) manufacturer. What is changing is the willingness to take the risk and the lead in putting new technologies to market," he said.
While diesel's dominance was already being eroded due to health concerns about levels of nitrogen oxide emissions from diesel engines, its near 50-percent share of the German car market has continued to plummet since the scandal first hit in September 2015. New diesel vehicles registrations are expected to drop below 40 percent in 2017, according to government figures.
Falls of 20 percent in diesel car sales have been seen in France and Spain, while the UK has seen sales drop by a tenth.
Work culture revised
Despite German car manufacturers forging a reputation for building some of the best cars in the world - thanks to top-notch hard and software along with low maintenance costs, the huge success of the 'Made in Germany' label has been achieved through traditional business practices. Many analysts believe that authoritarian, top-down management styles and inflexible work processes may have been responsible for the severity of the emissions scandal.
"VW for example was a very 'dark ages' company. They had no interest in future technology until Dieselgate," said Dudenhöffer.
He told DW that the scandal had brought about a change of management which has helped forge new strategies, including speeding up the move towards electric, hybrid and automated cars, along with investment in a new ride-sharing platform.
Read more: Lower Saxony premier says VW vetted Dieselgate speech
Similarly Mercedes Benz had a culture that was comparable to a bank 100 years ago, Dudenhöffer said. "But today they have more of a Silicon Valley culture, which gives you the confidence that they are able to meet the demands of the future."
The pressure on German carmakers has been intensified since governments - including France and the UK - stepped up efforts to phase out diesel and petrol vehicles altogether by 2040. Two weeks ago, a court sided with the German city of Stuttgart in its pledge to ban diesel vehicles, despite a fierce challenge by the auto industry.
Stuttgart is one of a dozen or more German cities mulling a complete ban.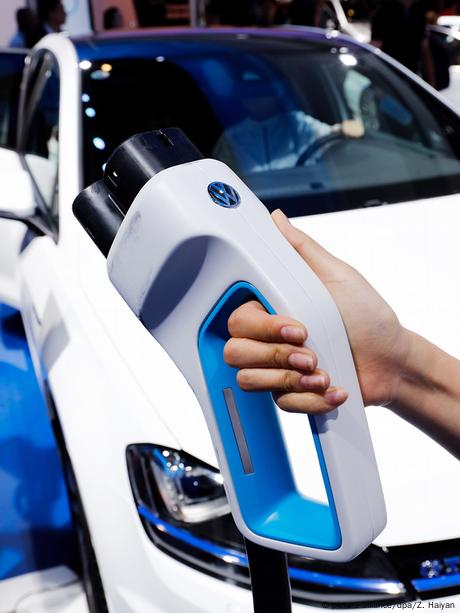 While German carmakers are producing electric cars, their continued reliance on diesel vehicles threatens their dominance
And just last month, the industry faced allegations it had colluded for two decades on technical issues including polluting emissions from diesels vehicles. That led to accusations about the existence of a cartel, secretly steering economic and environmental policy not just in Germany but for the whole of the European Union.
Germany has 'firepower'
Despite concerns about an all-too-powerful automotive lobby, Stürmer believes Germany can harness its huge strength to fight off competition.
"The advantage of firepower is clearly on the side of the existing manufacturers rather than the new incumbents," he told DW.
Stürmer thinks the likes of Tesla may grab a lot of media attention with their ambitious plans, but they have a long way to go before they can challenge Germany's dominance. While other new players are "only there virtually," he said.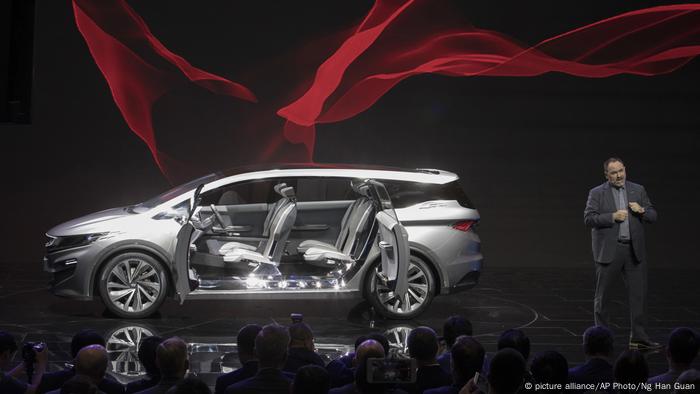 While Tesla dominates the headlines, Chinese carmaker Geely is also winning approval for its electric models
"It remains to be seen how much of that (the marketing pledges) is ever going to hit the road. Even Tesla took 10 years before they had the first acceptable product on the market; and Google and Apple retracted their automotive activities when they found out how hard it was on the hardware side," Stürmer told DW.
Read more: Opinion - Don't overstate Dieselgate
Although Germany's car industry has deep pockets, Dieselgate could still see additional fines and recalls imposed. The lack of a proper return on diesel investment and the need to step up investment in newer technologies could leave the industry vulnerable.
Dudenhöffer accepts that German carmakers are in a favorable position because of the huge profits they earn from premium cars. But he warned that the industry is too thinly spread.
"They do a bit of gas, diesel, plug-in hybrid, mild hybrid; they want to do everything for everybody. If you are going to play roulette and you are going to bet on all the 36 numbers, you will lose," he warned.
While Dudenhöffer fears that Germany could face its own Nokia moment - which saw the Finnish mobile giant fail to keep up with the then emerging smartphone technologies of the likes of Apple and Samsung - Stürmer sees more weakness in the newer players.
"First, they don't have clients, second they don't have products, third they don't have the money and fourth, they don't have the experience. But then they have advantages of being agile, innovative and creative."