Soul singer Dennis Edwards died at a hospital in Chicago on Thursday night due to complications from meningitis, his wife Brenda Edwards told the St. Louis Post-Dispatch newspaper on Friday.
Edward's 75th birthday would have been on Saturday.
Read more: How Detroit gave its middle class a song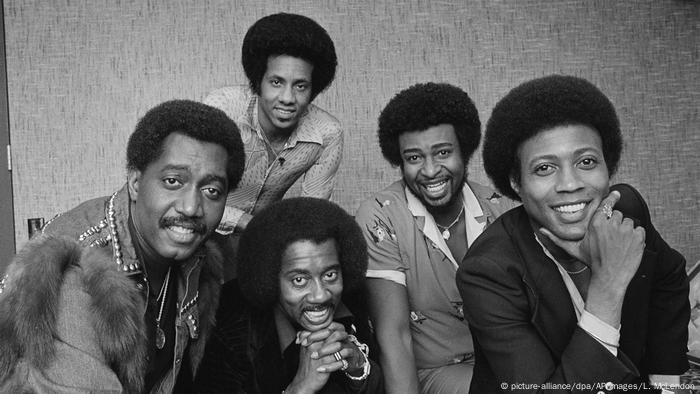 Edwards (fourth from left) was part of the band from 1968 until 1977, and returned in 1980
Born in Alabama, Edwards joined the group in 1968 and sang some of the group's most well-known songs, including "Papa Was a Rollin' Stone," "Cloud Nine," "I Can't Get Next to You," and "Ball of Confusion."
"Papa Was a Rollin' Stone" won the group two Grammy awards in 1973.
He left the group in 1977, but returned in 1980. He started his solo career in 1984 and landed a hit with his single, "Don't Look Any Further," which peaked at No. 72 on the pop charts and No. 2 on the R&B charts.
Edwards was inducted into the Rock & Roll Hall of Fame in 1989 as a member of the Temptations.
The Temptations were famous for their Motown sound, but also became known for their later mix of funk, soul and disco.
rs/cmk (dpa, Reuters)