Human remains found in waters off the coast of Copenhagen belong to the Swedish reporter Kim Wall, Danish police confirmed on Wednesday. A cyclist had found the torso of a woman who'd had her limbs and head cut off two days earlier.
"DNA match between torso and Kim Wall," Danish police wrote on Twitter on Wednesday.
Following the confirmation of Wall's death, her family wrote on Facebook: "We can't fathom the scope of the disaster, and many questions remain unanswered." The posting expressed relatives' "boundless grief" and thanked supporters who had written in to tell Wall's family "how loved and appreciated she was."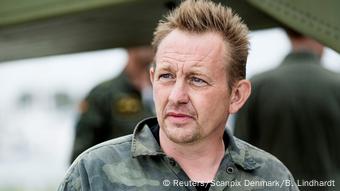 Peter Madsen has been charged with manslaughter
Police have charged Peter Madsen, previously known for his inventions, with manslaughter. The 30-year-old Wall went missing after he took her out to sea in his homemade 17-meter (55-foot) submarine on August 10. He denies the charge.
Madsen had billed himself as an entrepreneur, artist, submarine builder and aerospace engineer over years of making himself available to the press. As such, Danish, Swedish and international media have followed the case, which has shed further light on the dangers that some male sources pose to female journalists reporting independently.
Officers rescued Madsen on August 11, a day after his UC3 Nautilus sank, but found nobody else on the vessel. On August 12, he told a court in Copenhagen that he "buried" Wall at sea after she died in what he called an accident. This was already a revision of a previous account, when he said that he had dropped her off alive in Copenhagen. Even when admitting she had died, Madsen made no mention of removing her head or limbs before dropping her in the sea.
"It appears that there are injuries on the torso aimed at securing that air and gases would be released to ensure that the body would not float to the surface," Copenhagen police investigator Jens Moeller Jensen said at a press briefing on Wednesday.
Danish and Swedish maritime authorities used divers, sonar and helicopters in the search for Wall's body in Koge Bay, south of the city, and in the Oresund Strait between the two countries.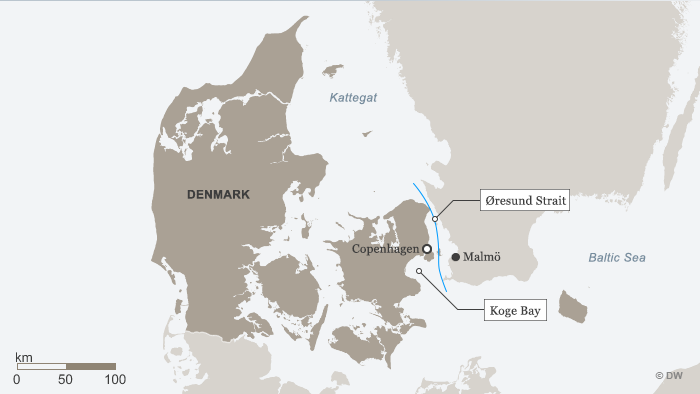 mkg/msh (Reuters, dpa)