The United Nations said more than 100 girls and women had come forward with new sexual abuse accusations against international peacekeepers in the Central African Republic.
UN spokesman Stephane Dujarric said the alleged victims of sexual abuse had been interviewed by a UN team in Kemo prefecture, east of the capital Bangui, and the majority of them were minors.
AIDS-Free World, a US-based organization which first reported the new allegations, said some abuses were committed as recently as last month (March).
The advocacy group also said at least three girls had reported that they had been taken to a French military camp, tied up, undressed and forced by a commander to have sex with a dog.
The organization's co-director, Paula Donovan, told DW in an interview that the international community should set up a special tribunal to deal with such abuses.
DW: What do these fresh allegations tell us about the conduct of the peacekeepers?
Paula Donovan: There is such a culture of impunity and a lack of any sort of prosecution for these crimes, whether they were committed by UN troops, by UN police, by UN staff or by other forces from France, the African Union and the European Union who are working as peacekeepers. There simply is no justice, and the deeper you dig the more cases you find.
It is not the first time such allegations have come up. Should we conclude that the UN does not take the matter seriously?
I think what we need to conclude at this point is that regardless of how serious the UN claims to take the matter, they are not accustomed to working quickly. They cannot work effectively, and they are in a conflict of interest. They are concerned with their reputation because they are the ones who are causing this problem, and they are also concerned about demonstrating that they're solving the problem they have caused. So you can never be on the side of the victims and at the same time put the same victims at risk.
It is reported that some victims left the area becase they were being stigmatized by the community. What is the fate of these girls?
That's right. There is completely lack of transparency on the part of the United Nations. We got the leaked information that was sent to various headquarters in the UN saying that these girls had been interviewed, but there was not a single word about what happened to those girls, what kind of support or protection those girls were provided with immediately when the UN interviewed them.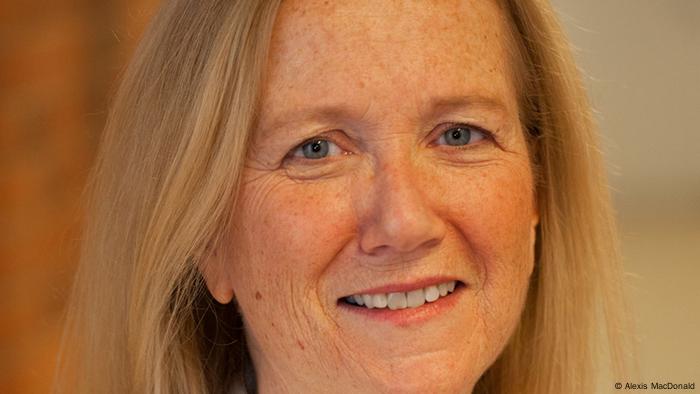 Code Blue's Paula Donovan has no hope in UN to deliver justice
All the alleged perpetrators of previous abuses have reportedly left CAR, returning home in 2015. Is there any hope that they will be brought to book?
I don't have a single shred of hope that justice will be served in any of those cases.
MINUSCA is not the first international mission where such abuses have occurred. How can similar cases be prevented in the future?
An international judiciary or sort of criminal tribunal must be set up the minute the United Nations Security Council authorizes a peacekeeping operation. Just as those countries appeal for help on the military side, they should also be given assistance by the international community to set up a tribunal that can deal with these cases immediately. Then people will know that when they come forward, these cases will be addressed immediately by impartial people.
Paula Donovan is the co-director of AIDS-Free World and its Code Blue campaign.
Interview: Jane Ayeko-Kümmmeth