Difficult times lie ahead for Faustin-Archange Touadera, who was sworn in on Wednesday as the new president of the Central African Republic. Over the past three years, fighting between Muslim and Christian militias has killed thousands and displaced more than 400,000 people. The conflict broke out in 2013 when Muslim Seleka militias ousted then president Francois Bozize, a Christian.
Touadera, a Christian who served as prime minister under Bozize, was the surprise winner in run-off elections in February and has been tasked with rebuilding the country.
"I pledge to wholly respect the constitution and preserve peace," he said during a ceremony at the capital Bangui's main stadium on Wednesday, adding he would "carry out my duties without any ethnic bias."
"Central African Republic is indivisible and it will stay that way," he added.
Challenges remain
Touadera's inauguration has been hailed as an important step toward stabilizing the country. While the Central African Republic has been relatively peaceful since Pope Francis' landmark visit last November, fear remain that rebels in the north may still try to secede. One of Touadera's key challenges will be to deal with militias, undisciplined soldiers and armed vigilante groups.
"[CAR] must find a way of disarming these people," Christian Touaboy of the Central African People's Liberation Movement (MLPC) told DW. Touaboy backed Touadera in the run-off elections.
"In Brazil, they managed to come up with a way of disarmament that was not forced. They tried to buy back arms at a reasonable price," he said. "But in order to guarantee such a procedure, the state needs the necessary resources."
Touadera's government will largely depend on the international community to finance its budget.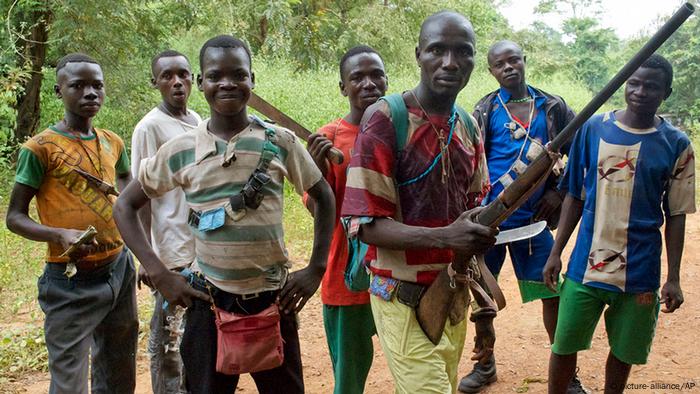 Christian anti-Balaka (pictured) and Muslim Seleka fighters have caused hundreds of thousands of civilians to flee
"One of his personal strengths is his low-key practical style," said Paul Melly, an associate fellow with the Africa program at London-based Chatham House. "It will be quite hard to associate him with one camp or another," he said, adding that this might help Touadera to work with different groups.
French troops to leave CAR
Touadera taking office puts an end to a two-year transitional government that took over in 2014. His inauguration came as the former colonial power France said it would pull its troops from the country by the end of the year.
"In the space of two years, the Sangaris force restored calm and prevented the unacceptable," French Defence Minister Jean-Yves Le Drian said in Bangui. Even though the security situation was "not resolved," he said the Central African Republic was "emerging from a long period of trouble and uncertainty."
The French move didn't come as a surprise though, analyst Melly said. "When France came to CAR in December 2013, they were always very clear that their intervention - Operation Sangaris - was meant as a temporary measure to bring stability and avoid genocide," he told DW.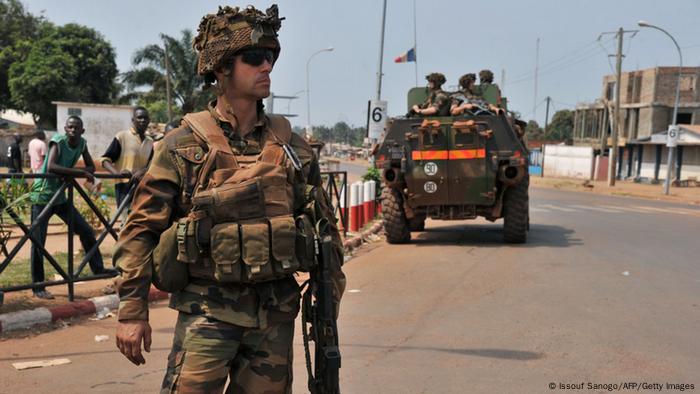 French soldiers are due to pull out of the Central African Republic in 2016
The French had worked very closely with UN peacekeeping forces, he added. "They are quite well-equipped to make the adjustment. Some French soldiers will actually join the UN operation," he said.
And if there ever was the need "for a quick, high-tech, specialist military intervention to deal for example with an outbreak of activity by an armed group or something like that, the French would be quite well-placed to provide some emergency help," he added.
Both the UN and French troops have come under fire for alleged sexual abuse of children in CAR.
In addition to dealing with armed groups and militias, it is also crucial to build up an effective and non-partisan army, French Defense Minister Le Drian said. "There has to be a legitimate army and not one that is divided along ethnic lines and networks."
The Central African Republic is scheduled to vote in a second round of postponed parliamentary elections on Thursday.
Jane Ayeko and Bob Barry contributed to this report.