Eighteen police officers were injured and two of them were hospitalized after violence broke out on Saturday at Macedonia's southern border with Greece, officials said.
Clashes erupted after a 32-year-old Moroccan man was electrocuted and suffered severe burns when he touched a high-voltage cable on the Greek side of the border.
Several angry migrants surged towards police lines at the Gevgelija crossing point and began throwing stones, the Interior Ministry reported.
Greek news agency Ana reported that Macedonian police fired stun grenades and tear gas in the migrants' direction.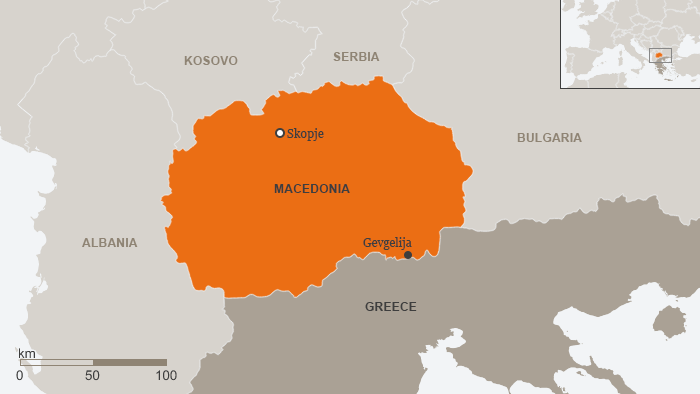 The incident came hours after Macedonia started constructing a 2.5-meter (8-foot) fence on its border. Officials say the structure is needed to ensure migrants don't slip across the frontier undetected, without going through official checkpoints and being registered.
Officials roped in Macedonian soldiers to help erect the barrier, which is similar to others recently built by Hungary and Slovenia on their southern borders.
Over the past two weeks, several Balkan states have been turning back migrants from countries other than Syria, Afghanistan and Iraq, all of which are embroiled in conflict.
Greek police said the move has led to some 800 migrants of other nationalities being stranded in Greece at the Macedonian border.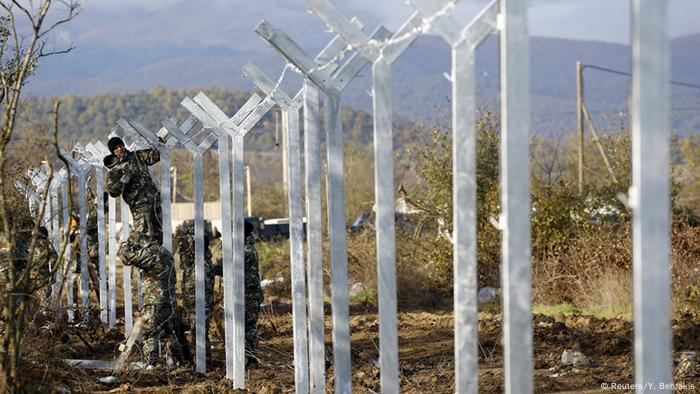 The southern Balkan nation is the third transit country to erect a fence, following similar moves in Hungary and Slovenia
The restrictions have sparked protests among frustrated Iranian, Pakistani and Moroccan nationals, and on Thursday about 200 people broke through a flimsy barrier into Macedonia.
Hundreds of thousands of migrants have arrived in Greece this year, many of them having crossed the Mediterranean from Turkey while fleeing conflict in the Middle East.
Many are traveling to European countries such as Sweden and Germany, which alone is expecting some 1 million refugees and migrants to arrive this year.
mm/rc (AFP, AP)