Representatives of city governments across Europe signed a pact in Amsterdam on Monday (30.05.2016) pledging to take action on air pollution, as national governments are poised to water down European Union quality rules.
Ministers in charge of urban affairs and city governments issued the "Pact of Amsterdam," a direct partnership between city governments that seeks to bypass slow movement by national governments and the EU. In addition to air pollution, the pact will tackle housing, integration of migrants and urban poverty.
The initiative is part of a push for more "bottom-up" solutions in the European Union, where city governments are empowered to take more direct action. "There is a reason we have chosen the word 'pact,'" said Ronald Plasterk, the Dutch interior minister, announcing the signature. "It's not just Europe that decides that this is what's going to happen, it's not member states collectively - it's all these stakeholders together."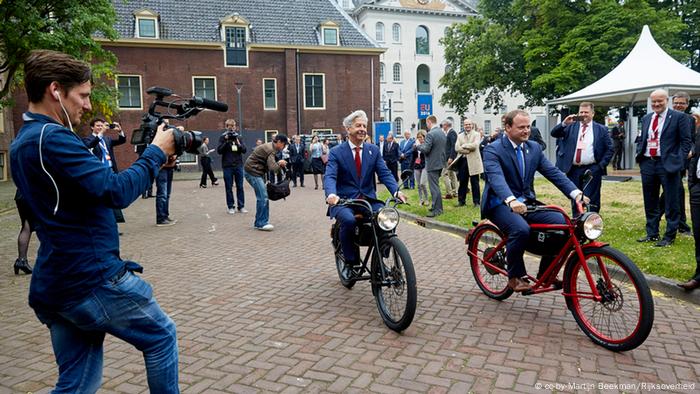 EU interior ministers met in Amsterdam to sign the pact
Cities pressure national governments
The declaration comes just four days before national governments are set to water down proposed EU caps on air pollution at a meeting in Brussels. Authorities from European cities most affected by air pollution have been putting pressure on national governments to change course.
But proposed stricter EU pollution limits are set to be blocked by the United Kingdom, France, Italy, Poland and a handful of other EU countries in a vote on Friday.
The European Commission, the EU's executive branch, proposed the tighter air pollution limits last year, and the European Parliament have approved these. But national governments have the final say.
On the same day of the pact's signature, mayors of the French and British capitals published a joint letter to national governments asking them to stick with the more ambitious proposal.
"Estimations by the European Commission suggest that weaker national emissions ceilings would lead to about 16,000 extra deaths in the EU every year," says the letter, signed by Paris mayor Anne Hidalgo and the new London mayor Sadiq Khan. "This is not acceptable and we require our governments to follow the bold lead taken by our cities in tackling this issue."
Expensive fines
However, national governments have said some of the existing targets, called national emissions ceilings, are already impossible to meet for some cities, and are resulting in the countries having to pay hefty fines for noncompliance.
They want flexibility that would allow countries to exceed limits during dry summers or cold winters - as long as they meet an average over three years. They also want lower limits than those proposed by the commission, and for some pollutants - such as methane - to be completely exempted.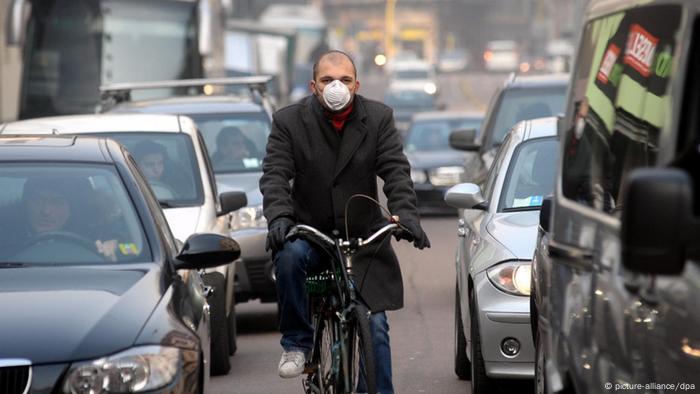 Air pollution remains a significant problem in European cities
Can cities fill the void?
Environmental campaign group EEB says the watered-down limits would be a step backward for the EU. Louise Duprez, a campaigner with EEB, says that while she welcomes the Amsterdam Pact initiative, she does not think cities can tackle air pollution on their own.
"Air pollution doesn't respect borders," Duprez says. "European action is essential to stop citizens dying prematurely and contracting serious diseases."
"The fact that mayors representing over 20 million citizens have understood this is great news - we hope that national government are listening," Duprez added.
Eurocities, an association of governments from 39 European countries, says that in the absence of action by national governments, there is a lot cities can do to fill the void.
"Adopting the Pact of Amsterdam is just a start," says Johanna Rolland, president of Eurocities and mayor of the French city of Nantes. "What matters now is how we all put our urban agenda into practice." That includes commitment from the European Commission, she added.
The Pact of Amsterdam is part of the "EU Urban Agenda," a project spearheaded by the Netherlands, which currently holds the rotating presidency of the EU. The Dutch, who live in the most urbanized country in the EU, are implementing their own "Dutch Urban Agenda" at the national level.