Chinese President Xi Jinping arrived in Africa on Saturday to kick off a four-nation visit during which he will be seeking deeper military and economic ties.
The trip comes as China's rival in a bitter trade war, the US, shows little interest in the world's second most populous continent.
This is Xi's first trip abroad since he was appointed to a second term in March. With term limits removed, he is now allowed to rule for as long as he wants.
Xi's trip will take him from Senegal to Rwanda ahead of his participation in a summit of the BRICS emerging economies in South Africa that starts on Wednesday.
In Senegal, Xi will meet with President Macky Sall. According to the International Monetary Fund, Senegal had economic growth of 7.2 percent last year.
Largest trading partner
China is already Africa's largest trading partner, and opened its first military base on the continent last year in the Horn of Africa nation of Djibouti. Djibouti this month launched a China-backed free trade zone it calls the largest in Africa.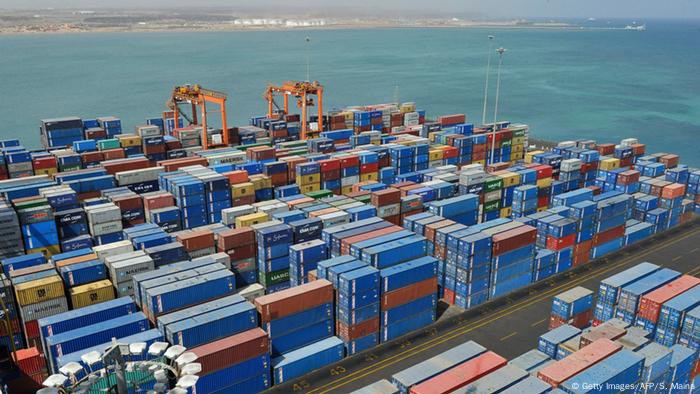 Djibouti is a strategic port for several countries including the US and China.
After surpassing the US in arms sales to Africa in recent years, this month China hosted dozens of African military officials for the first China-Africa defense forum.
The BRICS summit comes amid the United States' billion-dollar trade war with China and tough trade negotiations with other key economic partners. Last month the foreign ministers of the BRICS members — Brazil, Russia, India, China and South Africa — criticized what they called a "new wave of protectionism," saying US measures were undermining global trade and economic growth.
Xi's Africa visit also highlights China's sweeping "Belt and Road" initiative, which envisages linking the country to Africa, Europe and other parts of Asia via a network of ports, railways, power plants and economic zones.
Africa cautious
Although such high-profile projects bring badly needed infrastructure and generate economic growth, US officials and others have warned that African nations are putting themselves in debt to China. It is also a sentiment that is felt on the ground.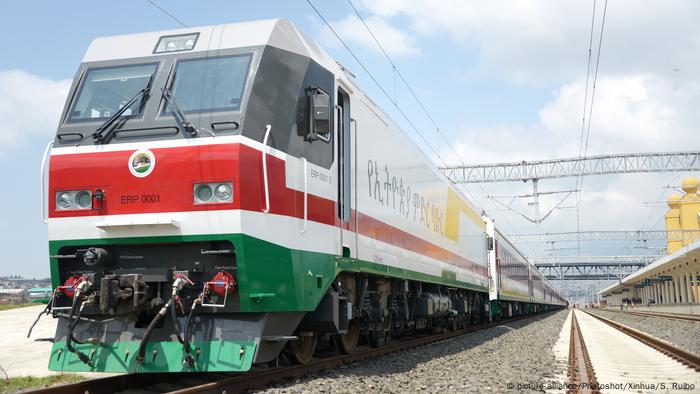 China has spent billions developing African infrastructure like this train in Ethiopia
Kenneth Mulindwa, a Rwandan PhD candidate in China, told DW that he agrees that Rwanda, for example, should be cautious about its business ties with China.
"East Africans must be careful when dealing with China because countries that have dealt with the global north, which China recently joined, we have seen the negative consequences over the years," he said. "It leaves the recipient country in a situation where it is paying loans, which sometimes affects socioeconomic development."
China's government, banks and contractors have loaned more than $94 billion to African governments and state-owned companies from 2000 to 2015, according to the China Africa Research Initiative at Johns Hopkins University.
"Public debt in the median sub-Saharan African country rose from 34 percent of GDP in 2013 to an estimated 53 percent in 2017," according to a report released in January by Wenjie Chen and Roger Nord of the International Monetary Fund.
Environmental toll
From oil in countries such as Nigeria and Angola to rare minerals in Congo, Africa's natural resources are a major draw for China's economy. China's voracious appetite for resources such as timber and ivory, however, has taken its toll on Africa's environment, often with the help of corrupt local officials.
China's economic push will continue in September with the Forum on China-Africa Cooperation, which brings together dozens of heads of state.
For his last stop on his tour, Xi will stop in the Indian Ocean island nation of Mauritius, whose economy grew by 3.9 percent last year.
av/tj (AFP, AP)
Each evening at 1830 UTC, DW's editors send out a selection of the day's hard news and quality feature journalism. You can sign up to receive it directly here.