Announcing $60 billion in funding support for Africa, President Xi Jinping said it would "include $5 billion in zero interest loans and $35 billion in preferential facility and export credit and concessionary loans."
Speaking at the opening of the two-day Forum on China-Africa Cooperation (FOCAC) in Johannesburg on Friday (04.12.2015), Xi also announced drought aid for the continent.
"China is greatly concerned about the poor harvest caused by El Nino in many African countries and will provide one billion renminbi yuan ($156 million) worth of emergency food aid to the affected countries," he said.
The FOCAC meeting is the second time China has brought together African leaders since the forum was launched in Beijing in 2000.
"China and South Africa relations are at a new historical level. We want to build it into a model for relationships between China and other emerging economies," Xi pledged in Pretoria earlier in the week.
On Friday, Zimbabwean President Robert Mugabe heaped praise on the Chinese leader. "We say he is a god-sent person," Mugabe said while addressing the opening of the FOCAC summit in his capacity as chair of the African Union.
Xi's tour of Africa began in Zimbabwe on Tuesday where he announced loans to revamp its ailing economy. Ten economic agreements were signed between China and Zimbabwe.
In South Africa, Xi presided over the conclusion of bilateral agreements and loan deals worth 94 billion rand ($6.5 billion, 6 billion euros). These are mainly directed at building South African infrastructure. A total of 26 agreements were signed between South Africa and China, South African President Jacob Zuma said.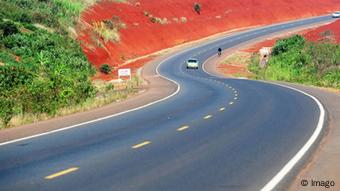 Chinese road building in Africa: the Nairobi Eastern & Northern Bypass
Nigeria's President Muhammadu Buhari was expected to ask Xi to fund rail and power projects urgently needed to diversify an economy hit hard by a plunge in oil prices, a spokesman said.
In the past China has made a string of cheap loans available to African countries, which in turn supply it with oil and raw materials.
Industrialization abroad to help rebalance economy at home
However, the Chinese economy is slowing down and while wages go up, Chinese low-end industries are becoming less competitive.
Ross Anthony, Director of the Center for Chinese Studies at Stellenbosch University in South Africa, says one solution China is pursuing is industrialization outside its borders.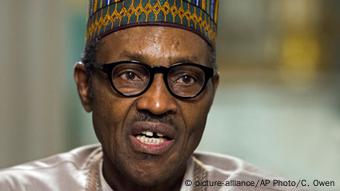 Nigeria's President Muhammadu Buhari is expected to ask China for assistance with infrastructure projects
"If industries can be moved to other parts of the world while still remaining under Chinese ownership, this would be one strategy in which China can start bringing in regions such as Africa when balancing its own domestic economy," he told DW.
Some Africans are wary of strings attached to China's apparent openhandedness. Zimbabwean Janet Munakamwe believes the Chinese will be saying "we have given Zimbabwe this amount of money, so you have to listen to whatever we are going to say. We are the ones who have got the capital in this case."
But South African Reuben Nthathisi believes China in making genuine efforts to lift Africa out of poverty.
"It is not colonization if we are selling ourselves. Others might want to imagine it's some form of colonization, but we haven't been pressured by anyone except by our own effort for what the Chinese are bringing."