Aged 70, scientist and diplomat Ihsanoglu has decided to try his luck in domestic politics. Born and raised in Cairo, he worked abroad for many years, including as secretary general of the Organisation of Islamic Cooperation (OIC) in Jeddah in Saudi Arabia.
Last year, when he still headed the Islamic world's biggest country alliance, he was at loggerheads with Erdogan's government over the toppling of Egypt's former president, Mohammed Morsi. Ihsanoglu refused Turkey's demand to condemn Egypt for his ousting.
Ihsanoglu speaks five languages, many say he looks like a gentleman - "efendi" is what the Turkish call it. In his first interview since being nominated, he stressed to the Cumhuriyet newspaper - which is affiliated with the opposition - the importance of the founder of modern Turkey, Mustafa Kemal Atatürk for Turkish society.
It was a gesture to the secular CHP party, whose chairman, Kemal Kilicdaroglu, had put Ihsanoglu's name forward. Kilicdaoglu and the nationalist MHP party then agreed on Ihsanoglu as their joint candidate for the presidential elections.
'A wise move'
Ihsanoglu is tasked with uniting the opposition and winning votes from Erdogan's AKP party as well as the Islamist Saadet party. Being a devout Muslim and a secularist at the same time is meant to help achieve that aim.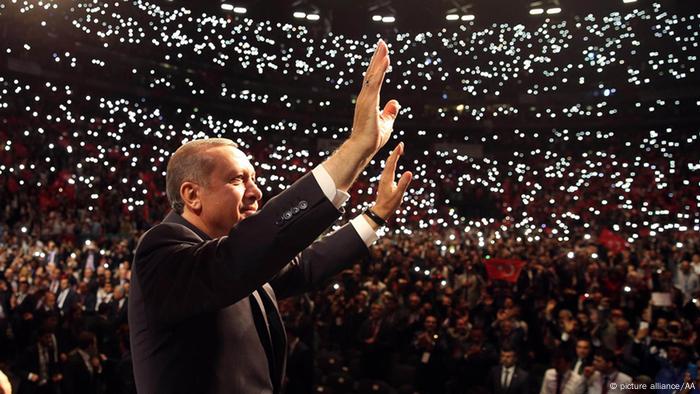 On the campaign trail - Erdogan even mobilized voters in Germany
Unlike Erdogan's wife, Ihsanoglu's wife Füsun does not wear a headscarf.
"A very wise move," columnist and expert on political Islam, Mustafa Akyol, wrote in Turkish daily Hürriyet.
Daily Taraf even suggested that given this fierce rival Erdogan was having second thoughts on running for president. Erdogan has not yet officially announced his candidacy.
Opposition within the opposition
But not everybody in the opposition is happy with their choice of candidate. The most secular wing of the CHP party was alarmed. One of its most vocal members, Nur Serter, said she was ashamed of the CHP's support for Ihsanoglu.
Serter thinks he is far too religious. Media reports suggest renegade CHP members might choose their own candidate. Representatives of the Alevites, an Islamic minority that feels discriminated against by the Sunni majority in Turkey, are opposed to Ihsanoglu.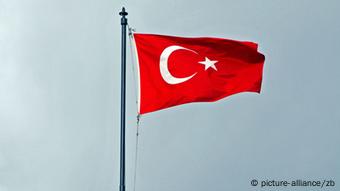 Turks are heading to the polls on August 10
Polling institutes are also skeptical. "He is meant to win votes from the AKP, but he needs to make sure first that he can unite his own people. The CHP is split," Adil Gür, head of the A&G polling firm, told DW.
He thinks many core opposition voters may stay at home in protest, which would work in Erdogan's favor. He also points out that Ihsanoglu does not have much time left to get his message across to the more than 50 million Turks eligible to vote.
'Not a chance'
Mehmet Murat Pösteki from the ORC polling institute agrees. "He doesn't stand a chance," he told DW. Given that he is relatively unknown, the opposition should have presented him back in the spring.
Gür also points out that Ihsanoglu lacks experience in domestic politics. For the first time, Turks directly elect their head of state, which would inevitably lead to a presidential system, he says.
According to Gür, the president should therefore be an experienced politician. "He [Ihsanoglu] is a capable person, but he is not a politician," he told DW.
Both Gür and Pösteki believe Erdogan has a good chance of getting more than 50 percent of the vote in the first round on August 10. If none of the candidates manages a 50-percent share, there will be a second ballot on August 24.
There is a July-3 deadline for registering a candidacy. The Kurdish HDP party is set to announce its candidate on the weekend.