Malian militant group Jama Nusrat Ul-Islam wa al-Muslimin (JNIM) has claimed responsibility for twin attacks that rocked Burkina Faso's capital, Ouagadougou, reported Mauritania-based news agency Al-Akhbar on Saturday.
JNIM said it launched deadly attacks on Friday against the French Embassy and a military compound in retaliation for the deaths of some of its leaders "in a French army raid in northern Mail two weeks ago," reported Al-Akhbar.
Read more: Sahel zone — New operation to fight terrorism
Up to 20 militants were "killed or captured" in that particular operation, French military sources told the Agence France-Presse (AFP) news agency.
On Friday, 16 people were killed in the two attacks in Ouagadougou. The assault on a military compound and an embassy has sparked outrage in the country, with many wondering how jihadis could gain access to such high-profile targets.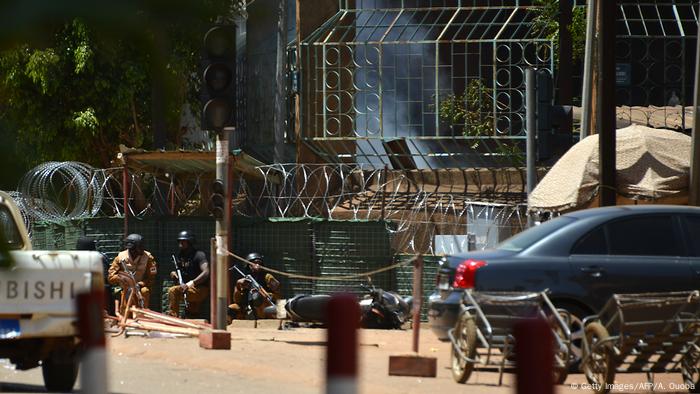 Security personnel were caught off guard by Friday's attack
"We were all surprised by the ease with which they were able to attack this compound that's really in the center of the city," Idrissa Ouedraogo, a security expert at Ouaga II University Ouagadougou, told DW.
He added that experts "didn't think that the threat was so serious and that the available forces would be insufficient."
Soma Abdoulaye, a professor of public law, told DW that the country is in the midst of a security reform, but that it's not operating at its full strength.
"A new secret service system is being set up, but it is not yet 100 percent active. It's already working, but hasn't reached its operating speed in terms of resources, strategy and information," Abdoulaye said.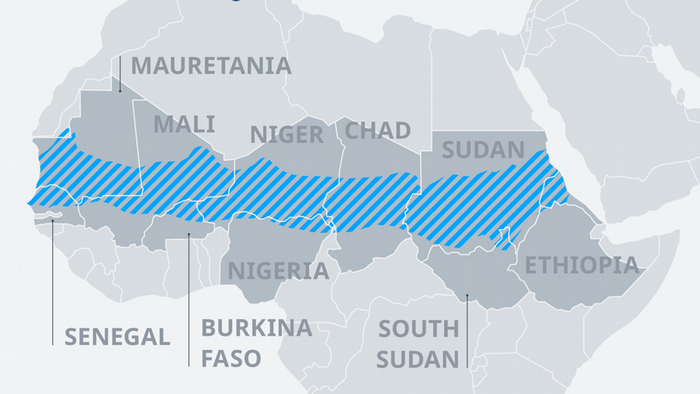 'Oppose their enemies'
President Roch Marc Christian Kabore on Saturday urged citizens to remain calm and further collaborate with Burkinabe authorities to combat militant groups operating in the country.
Read more: Sahel force could tackle jihadists 'without antagonizing communities'
"In these difficult moments, I would like to reaffirm to Africa and the entire world my unshakeable faith in the capacity of the Burkinabe people to preserve their dignity and ferociously oppose their enemies," he said.
Al-Qaida in the Islamic Maghreb (AQIM) merged with other militant groups operating in the Sahel last year to form JNIM. Since 2014, France had led an international force aimed at uprooting jihadi groups in the region.
Since 2015, Burkina Faso has been targeted by terrorist attacks. Last year, two militants opened fire on a restaurant in a central area of the capital and killed 19 people. In 2016, 30 people were killed when assailants laid siege to a popular hotel in the city center.
Mali instability threatens region
An interim UN report provided to the Security Council on Saturday warned that insecurity in Mali "continues to rage."
It noted that an armed pro-government coalition and a rebel alliance, both of which signed a 2015 peace deal, are seeing "progressive decline of their influence in areas traditionally under their indirect or direct control," AFP reported, citing the document.
Read more: Germany's Bundeswehr mission in Mali
"Such loss of territorial control, adding to the increasing fragmentation of armed groups along ethnic lines and the subsequent multiplication of non-signatory armed groups, represent currently the main threat to the implementation of the agreement."
Last week, four UN peacekeepers were killed when a mine exploded underneath their vehicle in what was considered a deliberate attack.
Additional reporting by Bob Barry.
rs, ls/cmk (AFP, Reuters)
Each evening at 1830 UTC, DW's editors send out a selection of the day's hard news and quality feature journalism. You can sign up to receive it directly here.