If you had lived under a rock for the past year and emerged today, the story of Bitcoin would be bewildering. Even for those who have lived in the full glare of the blinding light the cryptocurrency has cast, it is pretty confusing.
For those in need of an intensive course on the most famous cryptocurrency of them all, one chart is particularly instructive. That's the one from CoinDesk, a bitcoin specialist, which shows how the price of Bitcoin has changed from July 2010 to the present day.
Read more: Bitcoin, cryptocurrencies — how do they work?
Even the most unsophisticated market watcher can discern a pattern here. A long, more or less straight line to 2014, a few bumps, and then another long straight line to the start of 2017. And then? A spike that rises and falls so sharply, it would not look out of a place on a rendering of the Manhattan skyline.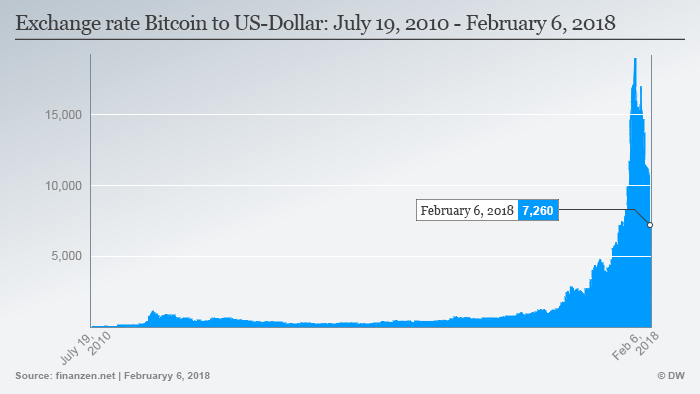 What have been the events behind Bitcoin's big moments? We take a look back at some key dates in this extraordinary story.
Out of the shadows
On the rise
Mainstream appeal
Bitcoin mania