Some 140 subway cars were spray-painted with graffiti during a 24-hour transport strike in Berlin, the capital's public transport company has said.
Despite "all security measures," vandals desecrated around 10 percent of the BVG's rolling stock during the industrial action on Monday. The graffiti covered a surface of about 2,000 square meters (21,530 square feet).
BVG said it was forced to deploy 65 affected cars in the early hours of Tuesday morning to ensure regular service. "Operational safety" concerns prevented the company from using the remaining set of cars.
Union distances itself from graffiti
Berlin public transport workers shut down the subway, tram and bus systems on Monday over calls for more pay and improved working hours.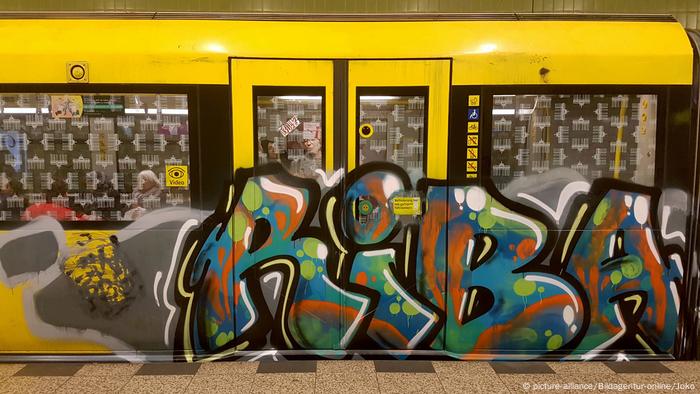 Some Berlin commuters had to travel in the vandalized cars
Jeremy Arndt, a negotiator for Verdi, the union that represents BVG workers, said Verdi distanced itself from the "vandalism."
But he added that the union had concluded an emergency service agreement with BVG to deploy security guards to guard subway cars during the strike.
The BVG allegedly failed to apply the agreement.
"If the emergency service agreement had been applied," Ardnt said, "it would certainly have been possible to prevent major damage."
BVG said it expects the clean up to take several more days and warned passengers to prepare for longer waiting times and shorter trains.
av/amp (dpa, AFP, Reuters)
Each evening at 1830 UTC, DW's editors send out a selection of the day's hard news and quality feature journalism. You can sign up to receive it directly here.